Quote:
@ Xerberus :

I know that in the general opinion of the people who have replied in this thread is that the kid should get checked out by a doctor.

I have a nagging concern for my own body currently after reading this topic. I know that I have had a delayed concussion in the past. I believe I received the blow to my head when I was 10 or 11 years old. Basically a piece of firewood cracked me in the head, I had enough motor skills to get myself about a hundred yards to my house to relay what had happened.

The next day I had gone into school and went into a state of concussion. The only thing I can recall from this experience is that I felt extremely dizzy. I had the help of two people just to get to the nurse's office. When mom got there I could not walk on my own-accord.

I would be believe that after 12 to 14 years that this concussion should be healed. I am curious if something like this should be checked out after such a long period of recovery?
I would say no, after such an extended period of time. However, if you are experiencing any kind of symptom related its best to get checked out.
---
If a law is unjust, a man is not only right to disobey it, he is obligated to do so. ~ Thomas Jefferson
Sig by D.P.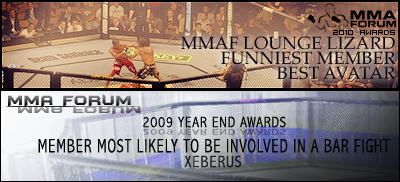 Hey, you shouldnt be sparring on a living room floor anyway, And you really didnt have the armbar locked in if he was able to pick you up.
---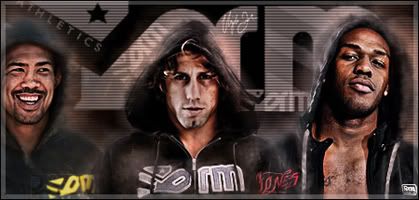 "Im probably better off down there on my knees anyway" -Dick Diaz
Currently Active Users Viewing This Thread: 1

(0 members and 1 guests)
Posting Rules

You may post new threads

You may post replies

You may not post attachments

You may not edit your posts

---

HTML code is Off

---