MMA Fanatic
Join Date: Apr 2013
Location: Bristol, UK
Posts: 3
Hello.
---
I am a 32 years old aspiring writer, filmmaker and huge MMA fan based in Bristol, UK. I also VJ on the side.

I am currently looking to get back into training, purely recreationally, having been out of action for a few years.

I am researching a MMA documentary and would be looking for support, help and people interested in being interviewed.

Can anyone recommend which section would be suitable on the forum to post such a request?

Thanks

Sean
Hey buddy. Welcome to the forum. I'll try and get the attention of an admin/mod to come here and answer your questions. They know best. Bristols a cool place. I used to live in Glastonbury so used to go shopping at Cribbs Causeway and the city centre all the time.

But yeah, welcome dude.
---
Watch The Trews! True news! Subscribe here!!


https://m.youtube.com/user/russellbrand
---
mad props: Toxic


Join Date: Jan 2013
Location: Canada's East Coast
Posts: 1,487
Welcome! Hope you enjoy your stay here
Sent from
Verticalsports.com App
---
The poster formerly known as Cowgirl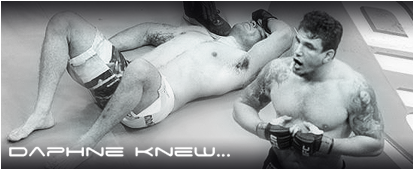 Thanks to Killz for the great sig!

Hello mate, hope you enjoy it here!
---
If you don't read the papers you're uninformed. If you do read the papers you're misinformed.
Welcome and good luck on your project! Sounds like a cool idea.

I would think the forum lounge or general mma section would be best for posting your stuff, but a mod or admin would probably know better.
Hey dude welcome to the forum! Good luck with the project man sounds awesome.

What kinda people you looking to interview? Fighters? People who train? Fans?

Like Liddell said you are more than welcome to post in The Lounge if you would like. Or General MMA.
---

"There are three things all wise men fear: the sea in storm, a night with no moon, and the anger of a gentle man."
Films are great! Ever read S. Field.

Welcome aboard!
---
Marcus Aurelius: Tell me again, Maximus, why are we here?
Maximus: For the glory of the
Empire, sire.
Baked, not fried... the healthy choice.
MMA Fanatic
Join Date: Apr 2013
Location: Bristol, UK
Posts: 3
Currently Active Users Viewing This Thread: 1

(0 members and 1 guests)
Posting Rules

You may post new threads

You may post replies

You may not post attachments

You may not edit your posts

---

HTML code is Off

---