MMA Fanatic

Join Date: Mar 2013
Posts: 17
Hi All
---
I'm from Montana and was referred here by the awesome LizaG. Primary interest is WMMA but I'm slowly branching out.
haha, that might be the first time i've heard that
anyway, welcome!
---
Everybody good, plenty of slaves for my robot colony?

Join Date: May 2008
Posts: 11,373
"Awesome"? You must have me confused with someone else
Great to see you finally made it Roger, hope you enjoy the forum and get stuck in there!
if you need any help the staff here are awesome, I'm always a PM away!
FYI peeps, Roger follows me on Twitterand found the forum from my many shout-outs


Join Date: Jan 2013
Location: Canada's East Coast
Posts: 1,487
Welcome Roger! Always nice to see more WMMA fans around the board
---
The poster formerly known as Cowgirl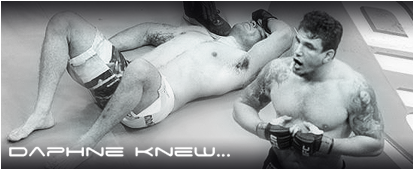 Thanks to Killz for the great sig!

MMA Fanatic

Join Date: Mar 2013
Posts: 17
Thanks for thw warm welcome. Appreciated!
Welcome. Make sure to check out the thread in my signature.
---
Rookie Hammer Squad 2015
Frankie Edgar - Dominick Cruz - Jorge Masvidal - Cat Zingano - Holly Holm
Welcome to the forum man! Any friend of Liza's is a friend of ours
---

"There are three things all wise men fear: the sea in storm, a night with no moon, and the anger of a gentle man."

Join Date: May 2008
Posts: 11,373
lol they come for the rack, stay for the MMA
Oh one thing, I've been putting all the Invicta, Jewels etc etc WMMA content in this section of the board:
http://www.mmaforum.com/womens-mma/
Of course WMMA content for UFC goes in the UFC section, Bellator in the Bellator section and so on, but Misc. stuff I've been putting there
MMA Fanatic

Join Date: Mar 2013
Posts: 17
Thanks, She's a great ambassador for this site.
Currently Active Users Viewing This Thread: 1

(0 members and 1 guests)
Posting Rules

You may post new threads

You may post replies

You may not post attachments

You may not edit your posts

---

HTML code is Off

---