Wuzzgoinon?
---
Hey guys, I'm kindasorta new here and I figured I'd make a little introduction to let you all know a little bit about where I'm coming from. I'm 18 years old, 6'0, 180 lbs, ~10% bodyfat, and I've been that way since around the age of 12. I've been in pretty good physical condition all my life, even though I only started seriously working out a few months ago, and I've always had impressive speed/agility for a bigger guy. I've always loved to fight and I've been in alot of them, but I've only recently gotten into MMA. Almost all of my technical stuff is self-taught from reading MMA books and finding information on the internet, although I did do a year of wrestling in highschool. A gym a couple towns over (2 hour drive; too far to train at, not too far to fight at.) keeps boards where they rank all the guys that go to the gym by weight class and every other week they hold small tournament day kinds of things where you can challenge someone higher than you on the board for their spot. I'm 2nd out of 5 right now, with a 4-2 record in the gym. I practice boxing/kickboxing with a little bit of muy thai for my strikes, and wrestling and BJJ for grappling (even though practicing grappling without a partner is kind of hard...). My clinch game is a little weak, but that's just one of the many things I'm hoping to improve on sometime in the near future. Hopefully this site can help me do that and maybe a few other cool things too!
Great to have you on the forum Dempsey Roll! If you have a question don't hesitate to hit up a mod. Enjoy yourself and add to discussions!
SugaRUSH!
Join Date: Jun 2006
Location: Surrey, Canada
Posts: 3,807
Welcome bro!
---
Support Mixed Martial Arts, not Ultimate Fighting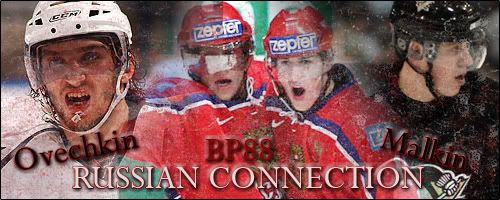 i've earned my stripes

Join Date: Jul 2006
Posts: 5,989
Welcome bud!

Glad to have you here...enjoy your stay!
---
i'm a monster
i'm a maven
i know this world is changin'
never gave in
never gave up
i'm the only thing i'm afraid of
Dang, that was fast. Thanks for the welcomes guys!
Banned
Join Date: Jan 2007
Posts: 1,511
Hey man, i hope you enjoy this place. Its awesome.

If you got any questions pm the staff.
Welcome, homes. It's great to have you here. Don't hesitate to send BJJ Boy a PM. He knows EVERYTHING!
Banned
Join Date: Jun 2007
Posts: 65
Welcome. If you have any questions about nutrition ask me
Currently Active Users Viewing This Thread: 1

(0 members and 1 guests)
Posting Rules

You may post new threads

You may post replies

You may not post attachments

You may not edit your posts

---

HTML code is Off

---