MMA Fanatic
Join Date: Dec 2007
Posts: 3
Hello!
---
Hi everyone
Good to see there's a "Welcome" section on this forum
I'm also a member at Wrestlingforum.com (that's how I found out about this forum.)
Anyways, looks good around here.
I thought I'd inform you though that there's something with wrong with your registration link in the "Welcome Header" that tells people they should register.
It redirects users to:
http://www.mmaforum.com/%20register.php
Which of course doesn't exist.
Anyways, I'm glad to be a part of this forum and hope to get to know the rest of you
Good to have you on the forum, hope you have a good time here whos your favourite fighter anyway?
MMA Fanatic
Join Date: Dec 2007
Posts: 3
Well I put down Tito Ortiz but I honestly couldn't decide who is. I like many different fighters (I only watch UFC btw and have only started watching it.)
Mac from the Ultimate Fighter is good. I liked him on the show. Matt Hughes is good as well. Saw him a while back before I got into UFC like I am now.
Tito, Chuck Liddel, Rampage, Guida, Huerta, Mirko Crocop, and a few others (there's another I wanted to add to the list... Oh Forrest Griffin! I think that's his name lol
)
Yep
But yeah I just got into watching UFC. So I'm a bit of a newb on this right now
Welcome aboard!
I'll have someone look into that bad link, thanks for letting us know!
I hope that you enjoy the forum and your love for MMA grows from being a part of it.
---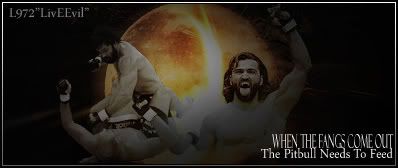 Megaweight
Join Date: Nov 2006
Location: Kansas City, Missouri
Posts: 5,148
Hey man, its good to have you. If you just got into MMA, feel free to check out or Video section. Users post all kinds of MMA video's, both UFC and other organizations.
Its a treasure chest of MMA.
We're glad to have you on the boards man. Enjoy your stay and feel free to ask any of the staff questions.
---
MMA Fanatic
Join Date: Dec 2007
Posts: 3
Oh wow the staff here is nice lol
Have you guys been to WrestlingForum.com? Everything is messed up over there...
Admins and Mods talking crap all over the place and everything seems like it's ran by children...
Thanks for the warm welcome everyone and I'll be sure to post often every now and then
Currently Active Users Viewing This Thread: 1

(0 members and 1 guests)
Posting Rules

You may post new threads

You may post replies

You may not post attachments

You may not edit your posts

---

HTML code is Off

---