MMA Fanatic
Join Date: May 2010
Posts: 1
Came over from Sherdog
---
So I first registered at Sherdog over a year ago. They banned me when I made a thread about Brock Lesnar's illness being a marketing ploy. Ok, I can understand why that may have been outlandish.
So I register a new name, start posting. Over 950 posts later, I made a thread about possibly getting a subforum for meet ups for people who can't afford PPV's or just want to gather. The admin says "I'm in" then promptly bans me and tells me to take my ridiculous, trolling ideas elsewhere. So I register a new name to ask about this ban here:
http://www.sherdog.net/forums/f19/wh...-fist-1203302/
As you might read, the guy is clearly on something or just out of his mind. I had the one ban before for a bad judgement call and that's it, not "50 thousand prior bans."
So I'm just fed up with them, typed in mma forum in google, and decided to register here. I hope to find a better experience.
Invictus Maneo
Join Date: Sep 2009
Location: Boston, MA
Posts: 983
quick someone ban him!

haha hopefully you'll find a better experience here then at sherdog.
---
You won't get banned for idiotic reasons like that. Whatever your view, as long as it's written in a decent manner people here (most.. not all
) will respond in kind.
This forum is far better than Sherdog, in a million different ways. Enjoy your stay here
---

"There are three things all wise men fear: the sea in storm, a night with no moon, and the anger of a gentle man."
I have no experience in sherdog but I can speak about this site...The people here are strong on their ideas and may fire up arguments but its all in good fun and no body will hang you out to dry for having a different view ...And about the brock thing Im pretty sure the same topic was brought up here with no negative out come...ITS AN OPINION lol and as long as you dont lash out at members your pretty set here so ENJOY!!!!
Sherdog is full of nazi moderators. At least here you can post without having to worry about getting banned for not liking a certain fighter lol. Welcome to the forums.
---
"'you can buy muscles, you cant buy cojones"
Welcome to the forum.

You will enjoy your stay much more here than on Sherdog, I can assure you that.

If you have any questions, please feel free to contact the staff.
Sherdog is mostly a bunch of mediocre fans giving there unthoughtful mindless comments, and usually go to all the threads about fighters they hate to give there pointless Argumentative comment to stir up shit...

I was a member of sherdog and wasted enough thousands of posts before i got lucky and found a forum where Most of all the people know about MMA....



Edit: O and welcome to MMA Forum !
---
Sig credit to my Homie! limba!
Uncrowned P4P Kingpin
Jon "Bones" Jones
WAR ANTHONY PETTIS! WAR HENDERSON!
Join Date: Jun 2009
Posts: 20,846
Welcome to the forum! As everyone else has stated, you will have a much better experience here. Sherdog is mostly trolls. We are open to suggestions as well.
Enjoy your time here!
---
As a first post, I'd like to say my route. Got into mma about a year ago, joined the UFC forum (dont go there its just a bunch of idiots), left for that reason, heard how giant sherdog is, so went there, got banned twice for no reason lol about a month ago (that hunt for the higher belt really gets addictive its crazy) lol. and now im here via google search "mma forum" lol and hopefully to stay
---
war Hari, Hendo, Franklin
War Unnecessary Banning!!

Welcome, btw.
---
Think. It Ain't Illegal Yet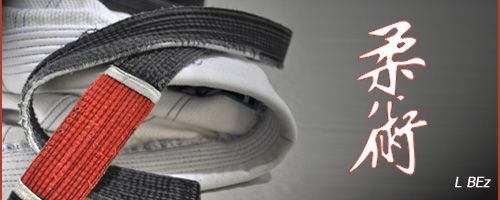 "Discipline Hurts Less Than Regret"
Currently Active Users Viewing This Thread: 1

(0 members and 1 guests)
Posting Rules

You may post new threads

You may post replies

You may not post attachments

You may not edit your posts

---

HTML code is Off

---