New From Nor Cal
---
Just wanted to say hey and introduce myself. My names Rick im 24 and im about to start jiu jitsu and muay thai training at a gym thats close to me called Combat Fitness ran by George Jsutsui George teaches MT there and Gil Castillo teaches BJJ. I wrestled for 3 years in high school I just started getting back into the gym about 3 months ago had been out for over 2 years due to a fracture in my lower back caused by a car rear ending me one day on my way to work. Im super excited to start training if anyones got any advise for me id love to hear it later!
Great to have you on the forums!

I hope your back healed nicely and doesn't bother you much, back pain is a real bitch, I can't even imagine getting something fractured.

I'm hoping to take some jiu jitsu or something related once my back is healed up, if I stay on track it should only be a few months!

Hope to see ya around!
---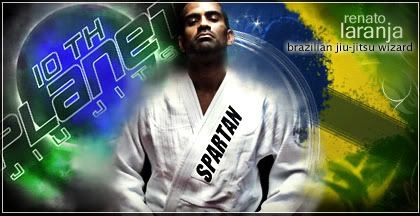 "You have a big word for a guy who don't have a gi right now." - Renato Laranja
Curitiba Food and Liquor

Join Date: Dec 2006
Location: NY
Posts: 16,176
Welcome to the forum! People are very knowledgeable and helpful on here.

You may want to post your training in the training logs subforum, to keep track of your own progress and for added motiviation.

Either way, have a great time, and don't hesitate to contact the staff if you have any questions or concerns.
---

Sig Credit to Toxic

Welcome man! Wish you nothing but awesomeness in your training!
---

"There are three things all wise men fear: the sea in storm, a night with no moon, and the anger of a gentle man."
Welcome to the forum.

I hope your training goes well, and you will find a lot of infomration here.
Thanks everyone after doing some browsing on these boards I found out Jake Shields has a gym near me im gunna go check it out before deciding on a gym to train at.
Join Date: Jun 2009
Posts: 20,854
Welcome to the forum! Have a great time while you are posting and good luck with your training!
---
Currently Active Users Viewing This Thread: 1

(0 members and 1 guests)
Posting Rules

You may post new threads

You may post replies

You may not post attachments

You may not edit your posts

---

HTML code is Off

---