MMA Fanatic
Join Date: Mar 2011
Posts: 2
Dgbt1989
---
Wut up y'all? i'm a new mma fan, only been into it for about a year. i'm from southern california and love it! i've actually never left california lol i would like to tho. i'm into music, cars, and playing pool. i also like to lift weights. i'm overweight and not trying to be thin, i'm 5'10 and weigh 230lbs, i like to eat so the f*** what? i'm unemployed right now but i'm in college taking criminal justice and i want to join the coast guard. i previously worked at ups driving the trucks...if you guys only knew what goes on inside those things! well thats it, ya'll prolly don't car about half the shit i said lol peace!

Join Date: Apr 2010
Location: Gods country
Posts: 4,524
Welcome to the finest forum in all the land
Welcome to the forum ! Any UPS stories then? Or they not avilable to the public?
Have any questions shoot anyone on staff a PM
---

"There are three things all wise men fear: the sea in storm, a night with no moon, and the anger of a gentle man."
Join Date: Jun 2009
Posts: 20,898
Welcome aboard!
MMA Fanatic
Join Date: Mar 2011
Posts: 2
oh i got tons of stories, lets just say there's a reason behind the common nickname United Pot Smokers....
good choice on the criminal justice!
with a larger percentage of our population jailed than any other nation that's a surefire bet in terms of job security. although the coast guard does sound like more fun than a prison guard, lol.
---
Everybody good, plenty of slaves for my robot colony?
Welcome dude!
---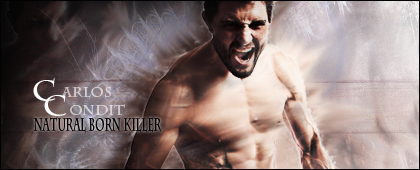 2012 FFL WINNER
CPL RECORDS
UFC 56-32-3 Strikeforce 10-4
Currently Active Users Viewing This Thread: 1

(0 members and 1 guests)
Posting Rules

You may post new threads

You may post replies

You may not post attachments

You may not edit your posts

---

HTML code is Off

---