Amatuer
Join Date: Feb 2007
Location: Indiana
Posts: 127
Worst MMA show ive seen.
---
I swear there was more comercials then fighting.They would have 4 moinutes of the show and then 10 minutes of comercial.The show was put togather horribly.Hope they fix this or i wont be watching it for much longer.
SugaRUSH!
Join Date: Jun 2006
Location: Surrey, Canada
Posts: 3,807
I agree, I felt like I was watching UFC 1. Way to much reference to skullbashing, bloodsplattering and stuff like that. Plus I thought the carrying out on a stretcher thing was pretty disrespectful. They also edited the ****in fights, which is just sad.
---
Support Mixed Martial Arts, not Ultimate Fighting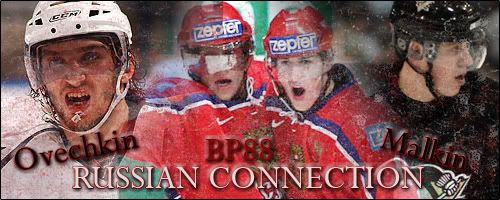 They are not gonna do anything for MMA with shows like that. They make it come across like the UFC use to be in the old days.

IFL = crap
This is SPARTA!
Join Date: Apr 2006
Location: Houston, Texas
Posts: 5,495
They said that the skull bashing/somebody leaving on a stretcher bit won't make it to T.V. ever again. The President of the IFL apologized for the show and you guys have to remember this is not an actual MMA fighting show, this is more of a MMA documentary show with fighing elements.
---

Amatuer
Join Date: Feb 2007
Location: Indiana
Posts: 127
Well it wont last a full season if they donty fix it quikly.Im gonna give it another shot but i dont think it will make a difference.The show is worse than that Boxing show espn had with delahoya.
Amatuer
Join Date: Feb 2007
Location: Indiana
Posts: 127
Thank god.The show was alot better tonight.Still needs alot fo work but atleast there headed in the right direction.Ill be watching again.


Thing i hate most though.They kind of show little spoilers .I dont want to know anything but hwos fighting and maybe some background.
ive seen only one episode of IFL and i was neither entertained nor impressed. dont think ill be watching again.
---
Favorite Fighters
Anderson Silva (MW)
Randy Couture (HW)
Quinton "Rampage" Jackson (LHW)
Roger Huerta (LW)
Karo Parisyan (WW)
Hold on. Do yall think the IFL as a whole sucks or just the weekly show on mynetwork. If you would watch the shows on FSN you get the whole fights. This show is only to get people interested in it. Maybe after a few more shows they will show nothing but full fights and a little less commercials. All in all im happy this show was better than the first.
I agree that the show was a lot better then last weeks. I don't think they will ever show the full fights on MyNetwork, because I think they like showing the talking to try and get people interested and show how it is a team sport. I hope it gets better and maybe has alittle less commercials, but it looks like the show is moving in the right direction.
---
Top 5 Favorite Fighter's

Rich Franklin
Fedor Emelianenko
Georges St. Pierre
Mauricio Rua
Chuck Liddel
Amatuer
Join Date: Feb 2007
Location: Indiana
Posts: 127
The show its self stunk the way they put it togather.I think people should email ifl to show the entire fights.


The secnd show was still alot better than the first.I got some what entertained.
Currently Active Users Viewing This Thread: 1

(0 members and 1 guests)
Posting Rules

You may post new threads

You may post replies

You may not post attachments

You may not edit your posts

---

HTML code is Off

---