attention whore
Join Date: Oct 2006
Location: Branson, Missouri
Posts: 14,445
Herring's definitely not garbage and he sure as hell wasn't garbage when Mirko destroyed him. That was a really good win for the guy.
---
I don't really give a shit about who is fighting, I just hope it gets him back in the game.
---
"Existence precedes essence"
- Jean Paul Sartre
My podcast/blog:
http://lifeashumans.blogspot.com/
Funniest thing you may ever find on the internet:
www.gentlemanbob.com
or look for gentlemanbob on facebook
NPFFL: Cain Velasquez, Demian Maia, Lyoto Machida, Joseph Benavidez
Quote:
Yes I do think he is leaving the UFC because he is scared. He got the snot beat of him twice and instead of manning up and coming back stronger he left to fight weaker opposition. That isnt obvious to you??
Beating Barnett 3x is impressive. Beating Coleman is meh, kinda impressive. Randleman KO'd him. Knockin gout Aleks was cool as shit.
I still think Herring is garbage.
His KO of Igor was cool too.
As was his KO of a roided up Wanderlei
. But he also has a ton of wins over guys that had no business being in teh ring with. Dos Caras and Minowa come to mind. But there are def more.
Listen Crocop was a great fighter. He came tot he UFC looked like shit and got beat up. So he leaves. You dont look at that as cowardly?? It is in my book.
Herring was definitely not garbage when he fought Mirko, he's not even garbage now. Secondly, what proof do you have that Wanderlei was on steroids? He looked just as jacked in his UFC return debut, where he was clean.
JDUN is still bitter because of Shogun's "troubles"...
---
Banned
Join Date: Jul 2007
Location: Backseat of the PlazzVan
Posts: 6,472
Quote:
What's next, women and children?

Mirko man, I love you, alot, but cmon.
You never know.
Honestly, I think CroCop is just fighting anyone he can. CroCop wants to fight ASAP and if this is all he can get, then I'm sure he'll take it. He's doing what's best for him and I'm okay with that. I just hope it's a one time thing.

PS.
1. Gomi was definitely looking good in his fight with Ludwig.
2. Herring is a good fighter, nowhere near garbage.
3. There is no proof Wandy was on steroids. That is just a stupid accusation.
4. CroCop is doing what's best for him. He's not dodging the UFC, in fact he's trying to prove himself all over again by starting from the beginning.
---
Pride of
KOREA:
Yoshihiro Akiyama (Choo Sung Hoon)
Denis "The Super Korean" Kang
Yoon Dong Sik
Dong Hyun "Stun Gun" Kim
Bu Kyung Jung
Hong Man "The Techno Goliath" Choi
By watching Nakao/Herring's staredown I gotta say Nakano's chin is very suspect..
---
Quote:
By watching Nakao/Herring's staredown I gotta say Nakano's chin is very suspect..
Lol! I agree, but keep in mind the guy wasn't prepared to get hit, so you never know....
---
Don Frye's Mustache > Kimbo's Beard
Quote:
Lol! I agree, but keep in mind the guy wasn't prepared to get hit, so you never know....
he expected a kiss and got hit instead
Megaweight

Join Date: Apr 2006
Location: Everett, MA
Posts: 5,961
Jasvl of course I saw the rematch of CC Randleman. But CC getting knocked out cold is always gonna stick out in my mind more than Mirko choking him out.

Im not a fan of Herring. I never thought he was that good and probably never will. Fiishing him in under 4 minutes is impressive but that was years ago.

If you guys dont think Wand was juiced up when he was fighting Crocop you are CRAZY!! He came at like 226 for that fight and was bigger than Crocop. If you believe that was just from eating protein shakes, fish, and steak than I got a unicorn for sale in my stable if any of you are interested.

I just dont understand how you can look at him and say he isnt taking the easy road out. Im seriously bullshit at Mirko. I watched every fight of his in the UFC and hyped him up so much with my friends. Telling them "this dude is a killer, watch how bad he massacres this dude". And each time he made me look like a fool. So after getting beat by legit top 10 fighters, he leaves the UFC to fight some Japanese youtube all star. Pff what a joke.
---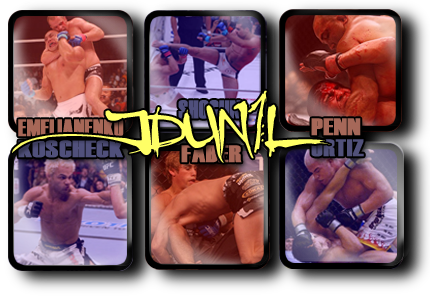 Mancrushes
1.Shogun
2.BJ
3.Fedor
4.Kos
5.GSP
Im in Porno's
Currently Active Users Viewing This Thread: 1

(0 members and 1 guests)
Posting Rules

You may post new threads

You may post replies

You may not post attachments

You may not edit your posts

---

HTML code is Off

---