SugaRUSH!
Join Date: Jun 2006
Location: Surrey, Canada
Posts: 3,807
DREAM 2 Card Updated!
---
---
Support Mixed Martial Arts, not Ultimate Fighting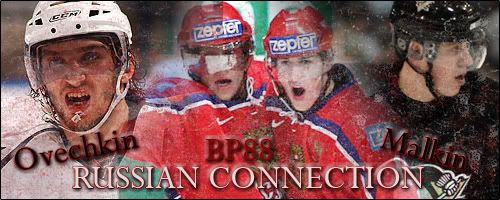 I hope dream gets a deal with HDnet or PPV soon...
---
Quote:
Originally Posted by Joe Rogan
That longing to return to the retarded past can only be born of some collective, subconscious, internal desire to try to turn back the clock on humanity and halt our obvious progression towards the inevitable zombie apocalypse of 2012.
Very nice, too bad I'll be in Mexico when this takes place.
---

This Time ... Break It!
FFL Season 3: 11th Place
Quinton Jackson vs. TBA
Gesias Calvancante vs. TBA
Fabricio Werdum vs. TBA
Thales Leites vs. Anderson Silva
Kang vs Mousasi is going to be fight of the night. Good card overall, can't wait to see it!
---
Banned
Join Date: Apr 2007
Location: Montclair, NJ
Posts: 11,605
This GP turned out better than I thought it would be I personally have

Kang
Minowaman
Galesic
Jacare
Sakuraba
Tamura
And Dong Bar moving on.
At first, I was really reluctant about this Grand Prix but now, I'm pretty excited.

I got

Sakuraba
Tamura
Kang
Trigg
Minowaman
Galesic
DongBar

advancing.
---
Pride of
KOREA:
Yoshihiro Akiyama (Choo Sung Hoon)
Denis "The Super Korean" Kang
Yoon Dong Sik
Dong Hyun "Stun Gun" Kim
Bu Kyung Jung
Hong Man "The Techno Goliath" Choi
attention whore
Join Date: Oct 2006
Location: Branson, Missouri
Posts: 14,445
I have.

Saku.
Tamura.
Kang.
Trigg.
Minowa.
Zelg.
Dong.

Fun card.
---
Where is Akiyama? Will he be in the last fight?
---
Fedor fights I want to see..
Fedor vs. Josh Barnett
Fedor vs. Randy Couture
Fedor vs. Tim Sylvia -
DEMOLISHED
Fedor vs. Andrei Arlovski -
DEMOLISHED
hmmmmm, i wonder how many become reality..
2007
Banned
Join Date: Apr 2007
Location: Montclair, NJ
Posts: 11,605
Akiyama is battling injuries it is unknown if he will be able to fight in the GP. Something I'M sure Japanese fans are happy about because they can keep pretending that Saku stands a chance against Akiyama.
Banned
Join Date: Jul 2007
Location: Alberta Canada
Posts: 2,543
great card, should be one hell of a show
Currently Active Users Viewing This Thread: 1

(0 members and 1 guests)
Posting Rules

You may post new threads

You may post replies

You may not post attachments

You may not edit your posts

---

HTML code is Off

---