Cro Cop vs Ralek Gracie in Grappling Match at DREAM 4
---
Quote:
Nokaut.com has learned that Mirko Cro Cop will face Ralek Gracie, a black belt in brazilian jiu-jitsu, in a special rules grappling match on June 15's DREAM 4 card in Japan. Cro Cop was originally scheduled to fight Jerome LeBanner but that fight has been postponed. In the meantime, DREAM offered the Gracie grappling bout to Cro Cop, which he has accepted. The fight will take place under modified Abu Dhabi rules: two five-minute rounds with no point system. The only way to win will be via submission. Should the fight go the distance, it will be declared an automatic draw.

Mirko told Nokaut that while would prefer a grappling match with a points system, as he would have an improved chance to win using throws and takedowns, he still is looking forward to testing his ground game against top competition and is looking forward to the match.

Additionally, Nokaut has learned that both Igor Pokrajac from Cro Cop's team and Cro Cop's grappling coach Marcio Corletta may appear on DREAM 5, scheduled for July 21.
Source:
http://www.nokaut.com/index.php?id=1...lang=e&cur=eur
Weird. Wonder if this will really happen
---
What a stud
Quote:
The power of Aleks, his small baby and pimp hardcore dogs has granted you useful insight, my friend.
Wow, a pretty cool addition. Interesting...
I don't really know what else to say about this.
---
Fedor fights I want to see..
Fedor vs. Josh Barnett
Fedor vs. Randy Couture
Fedor vs. Tim Sylvia -
DEMOLISHED
Fedor vs. Andrei Arlovski -
DEMOLISHED
hmmmmm, i wonder how many become reality..
2007
International Stalker
Join Date: Nov 2006
Location: San Diego
Posts: 5,203
I'll probably be an outcast in my opinion, but what a complete waste.
---
Credit to ThaMuffinMan
What the **** is this??? Throw in Cro Cop in a grappling match, this is Heros retarded.
Mirko/Barnett 2 was a weird one, so who knows what the Cro Cop can do
attention whore
Join Date: Oct 2006
Location: Branson, Missouri
Posts: 14,445
This could be a fun trainwreck. Cro Cop better wear a gi.
---
Banned
Join Date: Oct 2007
Posts: 26
would this count as a fight in Cro-cop's 3 fight contract? Does that mean no new year's eve blowout with rumored fedor emelianenko?
Super Heavyweight
Join Date: Feb 2008
Posts: 4,079
cro cop is a mental midget he does not know what to do ... LOL
Quote:
This could be a fun trainwreck. Cro Cop better wear a gi.
HE'S WEARING A GI!
Mirko is ready to build his name back in Japan, he's fighting Gracies.
There is now way this is a bad idea for Cro Cop, he'll be doing some serious ground training in submissions and submission defense, Mirko with a solid sub game is a very scary thought.
---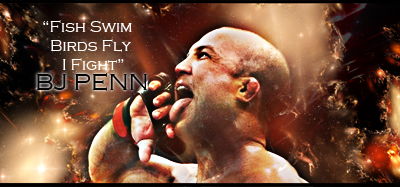 "If you get hit and it hurts hit him back you not knocked out yet."-Joe Doerksen
The Toxic Terrors (FFL)
Demetrious Johnson*Eduardo Dantas*Emanuel Newton*Will Brooks*Michael Page
This sucks
---
FORMER UFC CPL CHAMPION
CPL RECORD
:
5-3
Events Attended: UFC 120, CWFC 45, CWFC 52
Currently Active Users Viewing This Thread: 1

(0 members and 1 guests)
Posting Rules

You may post new threads

You may post replies

You may not post attachments

You may not edit your posts

---

HTML code is Off

---