'Cro Cop' Offers to Fight Overeem, Kharitonov at Dream 6
---
Quote:
TOYKO -- With Alistair Overeem calling opponent Mirko "Cro Cop" Filipovic "old" and "a chicken" and Filipovic declaring that he will tar and feather himself and run around Amsterdam until he is arrested if he gets "degraded" by Overeem, tensions between the two heavyweights reached a boiling point during Dream 6's pre-fight press conference Sunday at the East 21 Hotel.
Cro Cop spring-boarded off the news that Sergei Kharitonov's intended opponent, Siala "Mighty Mo" Siliga, was scratched from the card due to a back injury to keep the mind games going with the lanky Dutchman he faces Tuesday in a featured bout.
"Well I've just heard that Mighty Mo is not going to fight since he is injured," said a serious Filipovic. "We are all professional fighters. I'm ready to jump in, in his place. If Dream agrees, I'm ready to fight two fights tomorrow. It doesn't mean that I underestimate Alistair, I would like to fight him first –- the fourth fight against him and the eleventh fight against Sergei. Sergei definitely trained hard for this and I'm sure he doesn't want to go home without a fight."
Feeling nothing but slighted by the offer, Overeem had a terse reply.
"I think after I fight Mirko, he will never fight again," said Overeem before throwing down the microphone.
Dream will have no need to take the gung-ho Filipovic up on his offer. American journeyman Jimmy Ambriz has agreed to step in to face the stone-faced Russian Kharitonov on just a few days' notice.
Also on the menu Tuesday at the Super Saitama arena, semifinalists Gegard Mousasi and Melvin Manhoef collide in one bracket, while Ronaldo "Jacare" Souza meets Zelg Galesic in another to decide who will advance to Dream's middleweight grand prix finals that same evening.
Stephen Martinez/Sherdog.com
"I have the reach advantage and he
gets tired," said Gegard Mousasi of
Melvin Manhoef. "I'm not an easy guy
to knock out and I refuse to go down."The Armenian-born Mousasi seemed unfazed by inquiries regarding Manhoef's reportedly improved ground game.
"I know he is well prepared on the ground but I can also fight him standing up," said Mousasi. "I know that people think that he is much butter standing up but I have the reach advantage and he gets tired. I'm not an easy guy to knock out and I refuse to go down."
Manhoef, who trained with American Top Team for the bout, took a humorous stance with his recent strides on the mats.
"That's not true," said the Dutch knockout artist. "I have no ground game. None at all. I was like, playing the drums. Every one was making me tap the whole time."
Multi-time Brazilian jiu-jitsu world champion Souza spoke about his new training partners since his spell at Xtreme Couture Mixed Martial Arts in Las Vegas.
"I trained in San Diego at the University of Jiu-Jitsu with Saulo Ribeiro, Xande [Ribeiro], with Mauricio Shogun [Rua] for about a week and [with] Diego Sanchez," said Souza. "All of them are good friends and the relationship with the training partners went really well. I'll put in my heart, I'll put in my spirit, I'll put everything in the ring."
Unshaken by his opponent's substantial jiu-jitsu credentials, Galesic focused on the opportunity he has been given.
"I come from a small country, from a small town in that country, from small neighborhood and in that neighborhood I live in a small house and for me to be on top of the world and to be called a world champion of Dream is a massive achievement," said the Croatian. "That will be like a reward for all the hard blood and sweat I spilled over all these years."
Dream's Event Producer Keiichi Sasahara and K-1 counterpart Sadaharu Tanigawa have both publicly stated that Dream's immediate future is hinging on its ability to boost its current television ratings on TBS.
With that, TBS Executive Kazuhiro Namba made the most cryptic comment of all at the press conference.
"Dream was born this year and actually this is the last Dream of this year," said Namba.
Whether or not this means that there will be no year-end show on TBS is unclear.
http://sherdog.com/news/articles/cro...-dream-6-14489
---

Kovalev - Golovkin
This whole CC/Overeem/Sergei exchange was hlarious:
Quote:
Cro Cop: "As a professional fighter, I'm willing to fight Kharitonov after fighting Allister. I'm sure Kharitonov doesn't want to go home without fighting. I'm happy to be his opponent."

Overeem: "I suppose our fight is your last fight as a professional MMA fighter, Mirko. "

Cro Cop: "I like fighting someone who has plenty of guts, and I admit Alistair is one of them; although, our fight won't be my last fight for sure."

Kharitonov: "I respect both Mirko and Alistair. I'm sure it's a big decision fighting twice a day. I am appreciative of Mirko, yet I would like to fight you in another time."
I'm loving the bad blood between Cro Cop and Overeem. Hopefully a grand comeback for the Copper. Man, Cro Cop is rocking some new bad ass-ness that just might make me wanna jump back on his nuts.
---
Official Leader of the Demian Maia Subway Station!

Dustin Hazelett - I'm McLovin' it

"The second he hits me, I will crush him!" - WAND (WAR)
I don't know why but this whole exchange between CC and Overeem is actually getting me pumped to see it. Someone is going to get KTFO and I wanna see who!!! lol
---
*_*_*_*_*_UFC FANTASY TEAM*_*_*_*_*
Wanderlei Silva
Evan Tanner
Kenny Florian
Alan Belcher
Alessio Sakara
I wants some bad ass Cro Cop, head kicken goodness...
---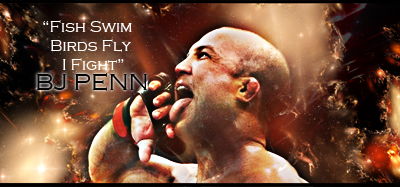 "If you get hit and it hurts hit him back you not knocked out yet."-Joe Doerksen
The Toxic Terrors (FFL)
Demetrious Johnson*Eduardo Dantas*Emanuel Newton*Will Brooks*Michael Page
The only worry I have is Ovareem working out a boring LnP decision.
I don't think he is good enough to stand with Mirko, and also not good enough to finish Mirko on the ground via GnP or Sub (especially since Dream doesn't allow elbows on the ground
).
Therefore, I see him taking mirko down over and over again and winning by control. That is my only fear for this fight.
---
I think Mirko is trying to get Overeem pissed so he will want to try and stand and finish Mirko, he is trying to lure Overeem into fighting his fight,
---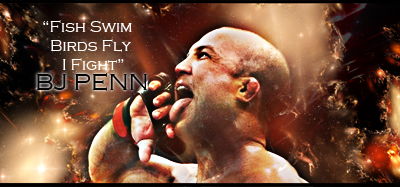 "If you get hit and it hurts hit him back you not knocked out yet."-Joe Doerksen
The Toxic Terrors (FFL)
Demetrious Johnson*Eduardo Dantas*Emanuel Newton*Will Brooks*Michael Page
Oh hell yeah.
WAR cc he will fight twice and beat both he is ready and its time for him to get his KO's backup.
---
.:H.O.F. Inductee:.
.:GFX-H.O.F. Inductee:.
Super Heavyweight
Join Date: Feb 2008
Posts: 4,079
i am feeling comfy on cro cops left nut
Bad things happen when Mirko gets angry. Remember Wanderlei? Oh yes.
Quote:
i am feeling comfy on cro cops left nut
Not anymore. (Especially if you were on the nut that departed into his inner regions...) Man, right now I'm really dissapointed and desillusionized...
---
Official Leader of the Demian Maia Subway Station!

Dustin Hazelett - I'm McLovin' it

"The second he hits me, I will crush him!" - WAND (WAR)
Currently Active Users Viewing This Thread: 1

(0 members and 1 guests)
Posting Rules

You may post new threads

You may post replies

You may not post attachments

You may not edit your posts

---

HTML code is Off

---