Report: Gegard Mousasi to 205 pounds for DREAM.9 bout with Sokoudjou
---
Quote:
Report: Gegard Mousasi to 205 pounds for DREAM.9 bout with Sokoudjou
by MMAjunkie.com Staff on Mar 27, 2009 at 9:30 am ET
DREAM middleweight champion and 2008 middleweight grand prix winner Gegard Mousasi (24-2-1) will step up to 205 pounds in his next bout according to a report from
FiveOuncesOfPain.com
.
Mousasi will meet UFC, PRIDE and Affliction veteran Rameau Thierry Sokoudjou (5-4) at DREAM.9 according to the report.
While DREAM.9 has not yet been officially announced, a recent listing of the event on the
Tokyo Broadcasting System's official website
suggests the event will take place on May 26.
Mousasi hasn't competed since his September 2008 victories over Ronaldo "Jacare" Souza and Melvin Manhoef en route to winning the DREAM titles. In the weeks following the win, Mousasi announced his
intentions to move to 205 pounds
as well as his desire to pursue a professional boxing career.
The Armenian striker is currently riding an 11-fight win streak and has earned 14 of his 24 career wins by knockout or TKO.
Sokoudjou would be making his DREAM debut as well as his first appearance in Japan since back-to-back knockout wins over Ricardo Arona and Antonio Rogerio Nogueira first brought the 24-year-old to prominence. "The African Assassin" has since gone just 1-3, including a January submission loss to Renato "Babalu" Sobral.
U.S. broadcast plans for the event have not yet been announced, though DREAM.7 aired on HDNet via tape delay. The network plans on doing the same with April's DREAM.8.
For continued coverage of
DREAM.9
, stay tuned to the
MMA Rumors
section of
MMAjunkie.com
(
www.mmajunkie.com
).
(Touch of gloves: Nightmare of Battle.com)
From:
http://mmajunkie.com/news/14376/repo...-sokoudjou.mma
Soky is not quite there yet but he's dangerously close to Houston Alexander type territory with his impressive arrival on the MMA scene only to plummet back down quickly. Mousasi had a great year in 2008 and this is a good fight for the bump up in weight. Soky can be dangerous but not as much lately and his gas tank has been terrible. I'll take Gegard in this one.
---
MMA fighter

Join Date: Oct 2006
Location: West Carrollton, Ohio
Posts: 2,575
Sokky is a retard. Why does he keep putting himself in fights with guys who are so far superior to him on the ground? He needs to watch out for himself and choose better matchups.
I agree Sokky is losing his hype fast now, he keeps fighting guys who can take advantage of his weakness, why he doesnt seek fights against people who want to fight his style of fight is beyond me.
---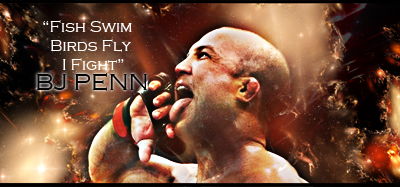 "If you get hit and it hurts hit him back you not knocked out yet."-Joe Doerksen
The Toxic Terrors (FFL)
Demetrious Johnson*Eduardo Dantas*Emanuel Newton*Will Brooks*Michael Page
Right now, I say Mousasi whoops him. But I wouldn't mind Soky looking like I thought he should before his last few fights.

EDIT: Did that make sense to anyone lol?
---

MMA Fanatic
Join Date: Mar 2009
Location: Dublin, Ireland
Posts: 11
Haha yeah, can't see it though. Gegard will tool him.
Hopefully fighting top flight fighters will help Soko in the long run. As for this fight we will have to see how Gegard jump in wait affects him. Could be little could be alot and the onyl way i see Soko winning is because of Gegards jump in wieght
Man, Sokky seems to like fighting better fighters. More power to him, at least he isn't padding his record with wins over cans. I really would like to see him get a win here, but I just don't know if he can do it.
Update:
Quote:
Sokoudjou's Camp Says DREAM.9 Fight With Gegard Mousasi Is "Possible"
by
Kid Nate
on
Mar 28, 2009 8:27 AM EDT
in
News
2 comments
As expected,
the reported
Mousasi vs Sokoudjou fight has not been signed. From
Sherdog
:
Word that Dream middleweight champion Gegard Mousasi will face Rameau Thierry Sokoudjou in a light heavyweight tilt for Dream 9 in May was news to the Team Quest fighterís management and camp on Friday.

...

"Itís possible, but we really havenít talked about it with Dream yet," said the Team Quest rep Heath Sims. "Weíve talked about fighting, but weíve [also] talked about fighting other opponents."

Sims said logistics, such as purses and a date for the event, have not been discussed. Mousasi and others were suggested in a proposed matchup against the athletic Cameroon fighter for Dream 7 on March 8 in Japan, but talks never went further, said Sims.

And I was relieved to hear this bit of good sense from the Team Quest camp:
"Itís a big fight and itís a tough guy," said Sims. "Thierryís really looking to re-build his career, so Iím not sure thatís a fight we really want to take at this point," said Sims.

From:
http://www.bloodyelbow.com/2009/3/28...camp-says-drea
I'm glad he and his camp are giving this fight more thought- Soky needs to build him and his confidence back up and either though Gegard is moving up in weight he will still have the advantage over Soky. Fighting a lesser opponent right now is probably better for career right now IMO.
---
Sokky needs to slim down and leave Team Quest in my opinion if he want to continue to fight top guys.
---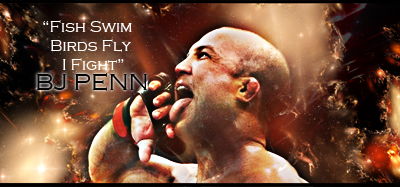 "If you get hit and it hurts hit him back you not knocked out yet."-Joe Doerksen
The Toxic Terrors (FFL)
Demetrious Johnson*Eduardo Dantas*Emanuel Newton*Will Brooks*Michael Page
if he can drop to MW i say go for it. I would also like to see him leave Team Quest aswell. i know ATT would be a great fit for him.
Currently Active Users Viewing This Thread: 1

(0 members and 1 guests)
Posting Rules

You may post new threads

You may post replies

You may not post attachments

You may not edit your posts

---

HTML code is Off

---