Megaweight

Join Date: Oct 2007
Posts: 5,909
Dream 12 The Cage of the Rising Sun
---
October 25, 2009

Eddie Alvarez (No. 3 LW) vs. Katsunori Kikuno
Melvin Manhoef vs. Zelg Galesic
Paulo Filho vs. Dong Sik Yoon
Kuniyoshi Hironaka vs. Won Sik Park
Yoshiro Maeda vs. Chase Beebe
Paulo Filho 18-1-0
Alistair Overeem 29-11-0
Marius Zaromskis 12-3-0
Eddie Alvarez 18-2-0
Eddie Alvarez is going to be fighting Kasunori Kikuno at DREAM 12!
Quote:
The Japanese-based DREAM organization announced today the first two bouts for its DREAM 12 event. Bellator lightweight champion Eddie Alvarez will take on DEEP lightweight champion, Katsunori Kikuno, and current Cage Force lightweight champion Kuniyoshi Hironaka will face South Korean prospect, Won Sik Park.

Dream 12 takes place on Oct. 25 at Osaka Castle Hall in Osaka, Japan, and the event will air in North America on HDNet.

Dream also announced that South Korean, Myeon Ho Bae, will also compete on the DREAM 12 card, however, an opponent for him has not yet been named.

Alvarez (18-2) previously competed for DREAM from March to Dec. 2008, compiling a 3-1 record with the promotion, gaining wins over Tatsuya Kawajiri, Joachim Hansen and Andre Amada. He was defeated in his last DREAM appearance by Shinya Aoki at the New Year's Eve show.

Most recently, Alvarez breezed through Bellator FC's inaugural lightweight tournament, earning wins over Greg Loughran, Eric Reynolds, and Toby Imada en route to earning $100,000 and the promotion's lightweight title. He has finished 16 of his 18 career wins including 11 by TKO or KO.

Kikuno (12-1-1) is unbeaten in his last 11 bouts, which includes a nine-fight winning streak. The longtime DEEP veteran most recently defeated Andre Amade via first round TKO in his DREAM debut in July at DREAM 10. Eight of his 12 career wins have came via stoppage.

Hironaka (15-6) is on a three-fight winning streak, with his most recent win coming against Yoshihiro Koyama at Cage Force 12 earlier this month. He previously fought for DREAM in 2008, going 1-1 with the promotion, losing to Hayato "Mach" Sakurai while earning a TKO win over Motoki Miyazawa in his DREAM debut.

Park (7-1-1) has gone undefeated in his last eight bouts since losing in his professional MMA debut against Fernando Vieira at MARS 5 in Oct. 2006. He most recently defeated Yuichi Ikari via first round submission at DEEP 43 last month. The M-1 Challenge veteran has finished all but one of his seven career wins.

Bae (8-4) is coming off of a win over Yusaku Tsukumo at DEEP 42 in June and is now 7-1 in his last eight bouts. His only loss during the streak came in his previous fight against Fabio Nascimento at M-1 Challenge 14. Bae opened his career competing in his first seven bouts for Japan's MARS promotion.

The star studded DREAM 12 line up is also expected to feature the likes of Alistair Overeem, Marius Zaromskis, Paulo Filho, Yoshiro Maeda, Murilo Rua and Kiyoshi Tamura.
http://www.fiveknuckles.com/mma-news...-DREAM-12.html
---
I ask yet again, when is Overeem gonna do something about his strikeforce title? He is fighting in K1 again in December and is apparently going to be fighting in Dream in October. This guy has a pretty full dance card for the next little while, any word on his strikeforce plans?
This is gonna be great, I can't wait.
---

This weekend is all mma and football, bye bye social life I hardly knew ya.

Looking forward to Eddie, the White cage, Overeem/Thompson and the rest of DREAM. Comes on at 1 AM my time Saturday night!
---
---
Last edited by dudeabides; 10-22-2009 at

09:48 PM

.
Bantamweight
Join Date: Feb 2007
Location: Vienna
Posts: 977
Saku wins by kneebar! yesss.
---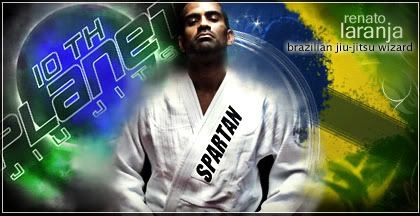 "You have a big word for a guy who don't have a gi right now." - Renato Laranja
That was crazy. Saku just wanted to take that leg home with him. Guy Metzger was 'seriously man, just let it go', but he took like 40 shots and won it. I thought for sure he was knocked out, or the ref was going to stop it.

Also, holy shit Zaromskis, Cro Cop's replacement is here. Would love to see him fight the top welterweights in the UFC.
Woah, that Zaromskis bloke is awesome. Won his last 3 fights via head kick. Nice to see the legendary Kazushi Sakuraba getting 2 wins this month as well. What a quality bloke he is.
---
Proudly Supporting
Dan Hardy
Conor McGregor
Michael Bisping
Donald Cerrone
Chael Sonnen
Demetrious Johnson
Joe Lauzon
Nick Diaz

Wow
Zaromskis flew from the middle of the cage all the way to the wall with that flying knee out of the gate.
3 HKKO's in a row = I'm officially interested.
Overeem tried for a giant knee himself.... the results were even better.
lolz, I wish I made this myself...
Currently Active Users Viewing This Thread: 1

(0 members and 1 guests)
Posting Rules

You may post new threads

You may post replies

You may not post attachments

You may not edit your posts

---

HTML code is Off

---