Barnett signed with Dream, March 22 Debut likely.
---
Quote:
Former UFC, Pride and Affliction fighter, Josh Barnett, has found a new home in Japan as the heavyweight stand-out has signed with Dream and will likely make his promotional debut at their March 22 show later this month.

The signing was confirmed by sources close to the situation to MMAWeekly.com late Monday evening, and the promotion is expected to announce Barnett's addition in the coming days.

Since leaving the UFC in 2002, Barnett has fought in several promotions, most prominently with Pride where he went 5-4 for the organization and faced several of the top fighters.

Most notably, Barnett holds wins over fighters such as Antonio Rodrigo Nogueira and Randy Couture, and last fought for Affliction in January 2009. He was also the #2 ranked Heavyweight in MMAWeekly's World MMA Rankings when he was due to face Fedor.

Set to face No. 1 heavyweight, Fedor Emelianenko in August 2009, Barnett fell under extreme scrutiny following an alleged positive test for a banned substance, was removed from the fight, and Affliction soon after canceled their third pay-per-view event, eventually closing their doors.

Barnett has not competed in MMA since that time, and has had several delays in his hearings with the California State Athletic Commission to deal with the positive test results, and license denial in the state.

It appears that for the time being, Barnett will make his living in MMA back in Japan. While no opponent has been named yet, rumors have circled that several fighters have been approached about a possible fight with Barnett, but as of yet no one has accepted.
http://www.mmaweekly.com/absolutenm/...10870&zoneid=2
---
"'you can buy muscles, you cant buy cojones"
Quote:
I was hoping he would go to strikeforce
Agreed but that will still be possible with the co-promotion. Dream doesnt really have a HW roster to speak of but hopefully they will be able to get some SF HW's
---

Gonzaga vs dos Santos - UFC on VS
Vera vs Jones - UFC on VS
Bibs vs Hansen - Dream 13
GSP vs Hardy - UFC 112
Gomi vs Florian - UFN 21
Nelson vs Struve - UFN 21
sweet! excited to see him fight.
K good we got the Arvloski and Barnett situation handelled now if Sylvia would just sign with one of the two.
---
"Silva you got one commin. little ass ninja you better keep your ass down at 185 buddy, cheatin MOTHERFU.....I better watch my language my moms watchin"

- Mark "The Hammer" Coleman
Maybe they can sign Tim Sylvia now and Dream can have the HW Steroid Trifecta.

Barnette vs Overeem without a cup in site? Those two will show up with physique's that would make Lesnar/Carwin look like a girl scouts meet and greet.
---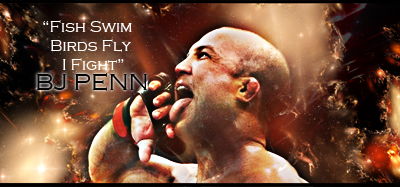 "If you get hit and it hurts hit him back you not knocked out yet."-Joe Doerksen
The Toxic Terrors (FFL)
Demetrious Johnson*Eduardo Dantas*Emanuel Newton*Will Brooks*Michael Page
Im ashamed to admit it but I would like to see Tim Sylvia on the horse meat fighting in Japan.
---
"Silva you got one commin. little ass ninja you better keep your ass down at 185 buddy, cheatin MOTHERFU.....I better watch my language my moms watchin"

- Mark "The Hammer" Coleman
Lightweight
Join Date: Dec 2009
Location: Chicago in my heart, Mabank Texas under my feet.
Posts: 1,828
WOW what a surprise.

Barnett the roider is signed to fight in Japan where they dont test for PED's.
---
Congratulations you won!
Just to be clear, to those who mentioned Tim Sylvia, while Timmy Chonga may well be debuting in Dream on March 22nd, he will not be fighting Josh Barnett.
His management
turned down the fight with Barnett
already.
I'd like to see that matchup, too, personally. But the reality is, Tim needs to get some confidence back before he steps in with someone who's a legit gamer. Despite the steroid use, Barnett's a legit gamer.
The problem with Dream right now is that they don't really have any legit heavyweights for Barnett to fight. Their heavyweight title is vacant and their "superhulk" champion is a middleweight who, lets face it, would be horribly murdered by Barnett if the two ever fought.
All of the good fighters who'd be a test for Barnett who might have ended up in Dream are currently on the Strikeforce brand. Arlovski, Overeem, Werdum and Antonio Silva all make for interesting fights with Barnett, but the chances that he's going to fight any of them in the near future seem pretty slim.
---
Sig by Toxic

Barnett - Toquinho -Werdum - "Nurmie"
Z. Gurgel - Morango - Rocha - Tiequan
Bantamweight
Join Date: Feb 2007
Location: Vienna
Posts: 977


i have nothing against seeing this entrance again in DREAM..

or this one..

---
Last edited by Ivan; 03-03-2010 at

12:47 PM

.
Currently Active Users Viewing This Thread: 1

(0 members and 1 guests)
Posting Rules

You may post new threads

You may post replies

You may not post attachments

You may not edit your posts

---

HTML code is Off

---