Cmon Melvin!!
---
I'm still wondering why he is fighting up a weightclass!
---
The Emoticon Guy
!!!!!
---
Wow, that is very uncharacteristic of Overeem!
---
The Emoticon Guy
Melvin is fighting in the LHW GP and Ricco would submit Manhoef with ease anyway, Ricco trains at Wolfslair so one of his primary training partners would be Chieck Kongo so its not like he doesn't regularly spare with a solid kick boxer (admittedly not one of Manhoef or Overeems level).
---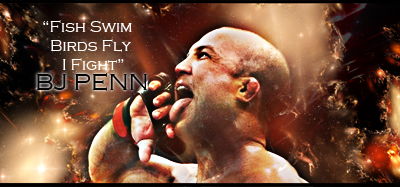 "If you get hit and it hurts hit him back you not knocked out yet."-Joe Doerksen
The Toxic Terrors (FFL)
Demetrious Johnson*Eduardo Dantas*Emanuel Newton*Will Brooks*Michael Page
Why Overeem's not fightin' Ricco:
Quote:
As it turns out, Alistair Overeem will not fight Ricco Rodriguez at DREAM.15.
The Strikeforce heavyweight champion issued a statement today and stated he lost a desire to fight at the event when a title opportunity was taken off the table.
"I feel sorry for Rodriguez's camp if they still think the fight is on, and I apologize to my fans who have bought a ticket to see me compete," Overeem stated.
DREAM.15 takes place July 10 at the Saitama Super Arena in Saitama, Japan, and airs live in the U.S. on HDNet. A lightweight title match between current champion Shinya Aoki and Tatsuya Kawajiri is expected to headline.
MMAjunkie.com (
www.mmajunkie.com
) first reported the bout this past Tuesday while citing sources close to the event who said official announcement of the match-up was forthcoming. One day later, Overeem trainer Martin de Jong said the fight was not likely to happen, though his camp had a meeting Saturday to determine whether the heavyweight would fight at the event.
Meanwhile, Rodriguez's manager, Ken Pavia, said he held a signed contract for the bout.
DREAM representatives said this past week that they expected the bout to go forward, though they did not make an official announcement.
Mike Kogan, DREAM's stateside representative, did not respond to requests for comment today.
Overeem, who in May defended his Strikeforce belt with a TKO of Brett Rogers at "Strikeforce St. Louis: Heavy Artillery," stated that he never agreed to the bout.
"After my Rogers fight, I decided to take time off and do media appearances – (the) MMA expo in Canada, E3 expo (and) Strikeforce events – and enjoy some time off with my family," Overeem stated. "I knew DREAM wanted me on the show, but I didn't want to go back [into] training preparation. Then, they offered me a fight against Andrei Arlovski for the DREAM heavyweight title.
"As I have said on (numerous) occasions, fighting for a belt means something more, and I wanted that DREAM title so much that as a result, I agreed to lay off my media and holiday plans and went back into training."
That's when things went awry for the Dutch fighter.
"During my training I found out that Arlovski was not going to be my opponent, and [DREAM] changed opponents numerous times," Overeem stated. "I've heard names like Tim Sylvia and (Ikuhisa) Minowa come about. At one point, I received notice that they had found a opponent, but the DREAM heavyweight title was not on the line anymore.
"With all the changes and the title fight no longer a possibility, I immediately turned down the opportunity."
Overeem's victory over Rogers was his eighth professional fight (including MMA and kickboxing matches) in eight months. His sole loss came at the hands of Badr Hari, who knocked him out at the 2009 K-1 World Grand Prix Final this past December.
The champion did not say when he will fight again in DREAM.
According to Strikeforce CEO Scott Coker, Overeem could face Fabricio Werdum or Fedor Emelianenko in his next stateside title defense. He said Werdum's recent upset of Emelianenko at June's "Strikeforce and M-1 Global: Fedor vs. Werdum" event did not necessarily guarantee the Brazilian a shot at Overeem.
Pavia was not immediately available for comment regarding Rodriguez's status on the July 10 event.
Link
---
Page Before
---
Now you're confusing me!
---
The Emoticon Guy
Alistair is mad he isn't getting a can, Ricco is extremely hard to finish (50 + fights finished twice, last person to finish him Tim Sylvia for the UFC title) and a former BJJ world champion. Overeem is scared because he knows he has everything to lose against a very dangerous fighter who is highly overrated. Its a great lead in if Overeem thinks he can win to a Werdum fight as at least Overeem could say he just beat another guy with high level grappling credentials. None the less I think Overeem is scared of Ricco.
---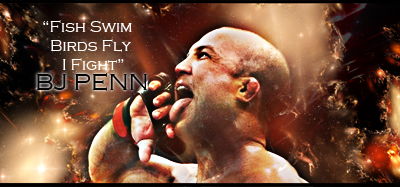 "If you get hit and it hurts hit him back you not knocked out yet."-Joe Doerksen
The Toxic Terrors (FFL)
Demetrious Johnson*Eduardo Dantas*Emanuel Newton*Will Brooks*Michael Page
Scared
---
Ok, what would happen if Ricco came to Strikeforce then?
---
The Emoticon Guy
Sounds like FEG doing their usual BS...

I wouldn't blame Overeem if he left the org. Sounds like hes mad at both Strikeforce and FEG, so maybe UFC?

Who knows.
Looks like he just wants a bigger fight than Ricco.
---
_RIVALS TOP 10

ANDERSON "THE SPIDER" SILVA
JAKE SHIELDS
NICK DIAZ
EDDIE ALVAREZ
JUNIOR "CIGANO" DOS SANTOS
GILBERT MELENDEZ
MAMED "THE CANNIBAL" KHALIDOV
HECTOR "SHANGO" LOMBARD
CAIN VELASQUEZ
GEGARD "THE DREAM CATCHER" MOUSASI

Currently Active Users Viewing This Thread: 1

(0 members and 1 guests)
Posting Rules

You may post new threads

You may post replies

You may not post attachments

You may not edit your posts

---

HTML code is Off

---