Quote:
Alistair vs Badr under MMA rules would certainly be an interesting fight, but I don't see it happening.
No it wouldn't Badr is a kickboxer not an MMA fighter.
I know that, but it'd be interesting to see what Alistair's gameplan would be, and whether he'd purely stand with Badr, or just take him down and submit him. If those 2 were to fight again I'd rather see it in K-1, but an MMA fight could be interesting, especially seeing these 2 slug it out with 4oz gloves on. It's not going to happen anyway though, so it's pretty irrelevant.
---
Proudly Supporting
Dan Hardy
Conor McGregor
Michael Bisping
Donald Cerrone
Chael Sonnen
Demetrious Johnson
Joe Lauzon
Nick Diaz

Actually if you watch The Voice vs The Reem, Alistair says him and Badr were in the talks about their second fight being an MMA match but Badr backed out cus Alistair KOed him.
---
"Corazon de un Leon"
To whomever keeps deleting my sig, the size is 408x220 the rules state it must be smaller than 420x220, thus i am not breaking the rules.
So have Overeem and Badr go K-1 rules. He shouldn't be afraid of that. Either that or Badr is going to chicken out of it completely!
---
The Emoticon Guy
Quote:
A Barnett fight i'd very much like. Andrei has lost 3 in a row, i hope he stays far away from Reem.
Yeah this, Arlovski does not stand a chance, and the Barnett fight will be a great opportunity for the winner to stick it to Dana a little.
---
Thanks to limba for this AWESOME sig
Well remember the Japanese don't always do things that make sense. So for them Arlovski may make perfect sense for Overeem. Another one that may make sense for them for Overeem to fight would be none other than Tim Sylvia!
---
The Emoticon Guy
According to Bas Rutten it they are working on him and Semmy in a MMA bout.
Latest rumor is its Bobby Lashley. Whoopity doo.
---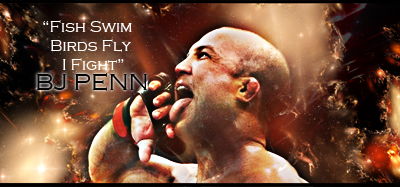 "If you get hit and it hurts hit him back you not knocked out yet."-Joe Doerksen
The Toxic Terrors (FFL)
Demetrious Johnson*Eduardo Dantas*Emanuel Newton*Will Brooks*Michael Page
Quote:
Latest rumor is its Bobby Lashley. Whoopity doo.
Wow, I would fear for his life.
Banned
Join Date: Oct 2009
Posts: 7,811
Why would Bobby accept this beatdown? The Reem literally could end his little career right there.
Currently Active Users Viewing This Thread: 1

(0 members and 1 guests)
Posting Rules

You may post new threads

You may post replies

You may not post attachments

You may not edit your posts

---

HTML code is Off

---