You're not terribly important to me

Join Date: Jul 2010
Location: Sell me this pen
Posts: 15,507
that horse meat diet has turned shoguns face from
to this
---
Jim Norton
Nick Dipaolo
Dave Attell
Dave Chappelle
Bill Burr
Joey Diaz
Colin Quinn
Bob Kelly
Rich Vos
Patrice O'Neal
Louis CK
Banned
Join Date: Oct 2009
Posts: 7,811
Why doesn't Schilt take this fight under K-1 rules? Or Hari?
You're not terribly important to me

Join Date: Jul 2010
Location: Sell me this pen
Posts: 15,507
Quote:
Why doesn't Schilt take this fight under K-1 rules? Or Hari?
probably scared since reem kiled aerts, but i think hari would good though
---
Jim Norton
Nick Dipaolo
Dave Attell
Dave Chappelle
Bill Burr
Joey Diaz
Colin Quinn
Bob Kelly
Rich Vos
Patrice O'Neal
Louis CK
I can't say I blame Duffee for passing this fight over at late notice, facing the Reem after coming of his first professional loss to Russow could of really set him back on the circuit.

As for who will face the Reem, it will be a can, no offence to the Reem but who the fcuk in there right minds who is on a good streak creating a name for themselves with credibility to worry about is going to take a fight at one weeks notice against the Reem, its just not going to happen, not the Reems fault but no credible name fighter is going to take that risk, so it will just the the "give me a shot" guy crazy enough to step in the cage with him.
---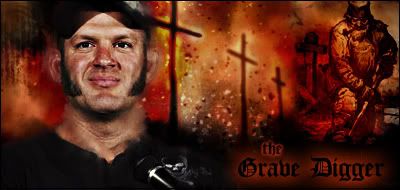 Rumour : Overeem vs Todd Duffee
---
---
Credit to M.C !!
Quote:
I find it odd that dream wouldn't just say they will pay these guys what they want and just not pay them like they normally do.
I peed a little when I read this.
---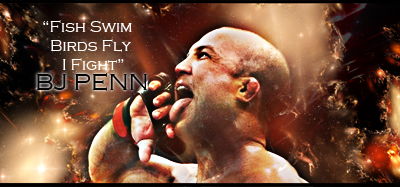 "If you get hit and it hurts hit him back you not knocked out yet."-Joe Doerksen
The Toxic Terrors (FFL)
Demetrious Johnson*Eduardo Dantas*Emanuel Newton*Will Brooks*Michael Page
Quote:
Isnt Duffee fightin Abe?????
He still is listed on Titan Fighting Championships 16 against Abe Wagner on Jan. 28th. If he really fought Overeem on short notice on Dec. 31st I seriously doubt he'd still do that other fight, unless he did really really really well against Overeem. Good luck with that.
---
According to Helwani the fight is officially set.
---
MMA: Paul Daley, Gegard Mousasi, Jon Jones, KZ, Jose Aldo, Sakuraba.

K-1: Gohkan Saki, Badr Hari, Buakaw Por. Pramuk.

Join Date: Mar 2010
Location: NC.
Posts: 9,815
Quote:
According to Helwani the fight is officially set.
pLEASE BE TRUE.
I don't think duffy has a chance but, if he doesn't step up and grab this opportunity he'll never be a great fighter.
edit:
Quote:
Dec 23, 2010 - 10:11:48 AM
By: Jamie Penick, MMATorch Editor-in-Chief
Strikeforce Heavyweight Champion Alistair Overeem may finally have an opponent for the Dynamite!! 2010 event in Japan on New Year's Eve next week. According to a report from Ariel Helwani at MMAFighting.com, former UFC heavyweight Todd Duffee has agreed to face Overeem on short notice on the card.
Duffee had initially teased at the fight on his Facebook page, though shortly thereafter deleted the initial comment. However, Helwani reports that the fight now appears set.
Considering Duffee turned down a bout with Antonio "Bigfoot" Silva in Strikeforce earlier this month, the move comes as somewhat of a surprise. The 25-year-old was released from the UFC earlier this year following his first career loss, to Mike Russow at UFC 114 in May.
This will also be Overeem's first MMA fight since May, as he took a break from the sport to capture the K-1 World Grand Prix Championship earlier this month. His last MMA bout saw him defeat Brett Rogers at a Strikeforce event in St. Louis, a bout which was his first title defense for the organization since winning the belt in 2007.
The Dynamite!! 2010 New Year's Eve event will air live in North America on HDNet next week.
Link to Original Source Article
---
Currently Active Users Viewing This Thread: 1

(0 members and 1 guests)
Posting Rules

You may post new threads

You may post replies

You may not post attachments

You may not edit your posts

---

HTML code is Off

---