View Poll Results

: Do You Like Mike Schiavello?

Yes
22
68.75%
No
8
25.00%
Who the hell is Mike Schiavello?
2
6.25%
Voters: 32. You may not vote on this poll
I like Schiavello, he is very knowledgable of the standup game and personally i really enjoy his witty one liners. For example: "He's been scored on more times than my ex girlfriend" and "he's got more combinations than a McDonalds menu" also "he's got more hooks than a tackle box" - sure they aren't his greatest but he's a genuine fan and he legitimately knows his shit, aswell as being humerous.
---

i used to really hate him.... i thought his one liners were lame and yelling BIG KABOSH!!! like 5 times a fight was annoying and stupid as hell....... then i saw the podcast him and rogan did and i gained some more respect for him.... i still think most of his one liners are a miss, but he does throw a good one out there every once and a while.

still not a fan of his, but i dont scream for Kenny Rice and Bas Rutten to come back..... i just think it from time to time.
---
Made by DP
R.I.P. Evan Tanner, you will be missed....
WWNPHD?
"the human refrigerator - le banner"

"more muscles than a seafood platter - the reem"

"140 kg, 6ft 10...he's so big, giraffes are attracted to him - reuben de jong"

And of course: "the big kabosh" ... "good night irene"



Love him!
---
.
BELIEVE!
I used to not like him but he's grown on me from watching so much JMMA.

That and I'm starting to really his "AND IT'S GOODNIGHT IRENE!" much more than Goldberg's "IT IS ALLLLLLL OVER!"
---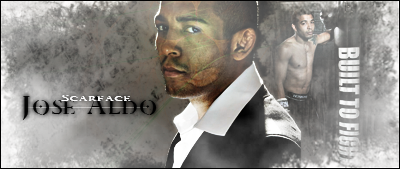 Currently Active Users Viewing This Thread: 1

(0 members and 1 guests)
Posting Rules

You may post new threads

You may post replies

You may not post attachments

You may not edit your posts

---

HTML code is Off

---