Sengoku Releasing All Their Fighers?
---
So we all know that Jorge Santiago left Sengoku and their middleweight title and is probably UFC bound. Now former featherweight champ Marlon Sandro is leaving the promotion for Bellator. So is Sengoku doing this because they can't afford to keep these guys or because they are done?
http://sports.yahoo.com/mma/news;_yl...26955e1282a029
---
The Emoticon Guy
Dave Herman left for the UFC, as well.
In a series of tweets by
Josh Gross
(of ESPN) about the Sandro signing, he mentioned something interesting:
Quote:
Marlon Sandro is a terrific signing by Bellator. They've created quite a featherweight division. Where will Hioki go?

about 19 hours ago via web

I hear if fighter requests a release, SRC is obliging. Hioki has one fight remaining on his deal and apparently prefers UFC to Bellator.

about 18 hours ago via web

@SSKosek079 Don't believe UFC had much interest in Sandro since he's connected to Aldo. Bellator contracts are more severe than UFC's, FYI.

about 18 hours ago via web in reply to SSKosek079

@chacho913 Andre Pedernerais told me Nova Uniao wants Sandro to go after Bellator's belt. Another way of saying no way he'd fight Aldo.

about 17 hours ago via web in reply to chacho913
My emphasis.
If a fighter requests their release, they get it? Wow. That seems like a bad sign.
It may have something to do with
Don Quijote
considering getting out of the MMA game. That would be the end of deep pockets for Sengoku.
---
Some people think that they can convey either a philosophy on life or a complex political statement using a signature on the internet. I'm not one of them.

im just happy dave herman is coming to the ufc.
I'll only care if the UFC can usurp Hatsu Hioki and Maximo Blanco from Sengoku.

Would drool if that happened.
---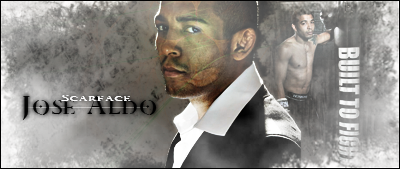 There are some huge signings to be made here for the UFC, if Khalidov beats Thales Leites in his upcoming thats a no brainer, Stanislav Nedkov would bring in a lot of eastern European interest and is a slick operater at 205 and as said Hioki and Blanco would be great additions.
---
So he has, must of missed that. Just constantly injured apparently!
---
But I think Nedkov left when he saw the writting on the wall. These guys are jumping ship once it started sinking. Also can Nedkov really go 205?
---
The Emoticon Guy
What box weapon? Dude why are you posting? Either make sense of leave!
---
The Emoticon Guy
Don't worry, that guy had to make like a battleship and leave.
---
Currently Active Users Viewing This Thread: 1

(0 members and 1 guests)
Posting Rules

You may post new threads

You may post replies

You may not post attachments

You may not edit your posts

---

HTML code is Off

---