vBookie Event

: Fedor vs. Choi (M-1 Yarennoka!)
This event is over.
SugaRUSH!
Join Date: Jun 2006
Location: Surrey, Canada
Posts: 3,807
Yarennoka: Fedor Emelianenko vs. Hong Man Choi
---
Fedor Emelianenko vs. Hong Man Choi
---
Support Mixed Martial Arts, not Ultimate Fighting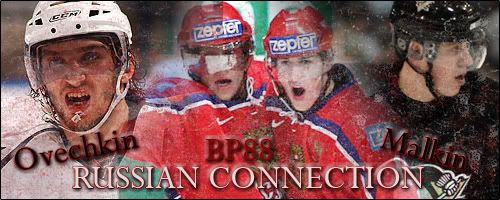 i just dont think Fedor will win against that Giant. Big reach and height advantage. One good punch and Fedor might be done
Well I lost all my points on Wand so I am putting the tiny amount I have left on Choi.
Shit, it is 2007......
Here is Choi's K-1 record. Only been beaten by Le Banner, Mighty Mo and Bonjasky. This guy has only been stopped once in his career and that was by Mighty Mo, other than that it was decision losses. I seriously think Fedor could lose this one. I don't know if I even want to bet on it.

08-12-2007 Jerome Le Banner L Decision K-1 World GP Final 2007
29-09-2007 Mighty Mo W Decision K-1 Seoul GP 2007
05-08-2007 Gary Goodridge W KO 1R 1:34 K-1 Hong Kong GP 2007
28-04-2007 Mike Malone W KO 2R 2:02 K-1 Hawaii GP 2007
04-03-2007 Mighty Mo L KO 2R :50 K-1 Yokohama GP 2007
30-09-2006 Jerome Le Banner L UD in Extra Rd. K-1 Osaka GP 2006
30-07-2006 Akebono W KO 2R 0:57 K-1 Sapporo GP 2006
03-06-2006 Semmy Schilt W Split Decision 2-1 K-1 Seoul GP 2006
29-04-2006 Sylvester "The Predator" Terkay W UD 3-0 K-1 Las Vegas GP 2006
19-11-2005 Remy Bonjasky L UD 0-3 K-1 World GP Final 2005
23-09-2005 Bob Sapp W MD 2-0 K-1 Osaka GP 2005
29-07-2005 Akebono W TKO 1R 2:52 K-1 Hawaii GP 2005
14-06-2005 Tom Howard W KO 1R 2:11 K-1 Hiroshima GP 2005
19-03-2005 Kaoklai Kaennorsing W UD in Extra rd. K-1 Seoul GP 2005
19-03-2005 Akebono W KO 1R :24 K-1 Seoul GP 2005
19-03-2005 Wakashoyo W KO 1R 1:40 K-1 Seoul GP 2005
Light Heavyweight

Join Date: May 2007
Location: Melbourne, Australia
Posts: 3,474
450k on HMC for odds and hilarious factor if he wins.
---
Quote:
Originally Posted by jdun11
This is by far the easiest and safest pick of the year in mma.
Quote:
Originally Posted by jdun11
Nog's only chance is one of his miracle submissions, after taking a beating the entire fight.
Quote:
Originally Posted by jdun11
But its not gay if you watch it with a hot chik.

Ronin Ramzi
Join Date: May 2007
Posts: 1,243
this is ridiculous, I lost half my earnings on shogun and silva....so now I will bet 2/3 of my current earnings on fedor....but I swear if he lets me down as well I may pass out
---
1.Mauricio Rua
Shogun
2.Quinton Jackson
Rampage
3.Fedor Emelianenko
The Russian Experiment
4. Thiago Alves
The Pitbull
5.Wanderlei Silva
The Axe Murderer
6.Lyoto Machida
The Dragon
7.Bas Rutten
El Guapo
8.Anderson Silva
The Spider
The question in this fight is can Fedor take HMC down. If he can and does, Fedor'll have this fight in a few minutes. How's HMC's TDD?

EDIT: Why does it say I can't bet on the event?
---
Fedor Wins! Armbar, 2nd attempt at it. Early in the 1st
it came on at 5am in new orleans but will replay at 2pm
by the way it was a great event
---
"If I had to pick the single greatest player on the planet, I take Kobe Bryant, without hesitation." -Michael Jordan
Currently Active Users Viewing This Thread: 1

(0 members and 1 guests)
Posting Rules

You may post new threads

You may post replies

You may not post attachments

You may not edit your posts

---

HTML code is Off

---