K-1 World Grand Prix 2012 in Tokyo Final 16
---
Date: October 14, 2012
Venue: Ryōgoku Kokugikan
Location: Tokyo, Japan
Broadcast: Spike.com(supposedly free this time)
Final 16 bouts
Ben Edwards vs. Raul Cătinaş
Jarrell Miller vs. Rick Roufus
Zabit Samedov vs. Xavier Vigney
Hesdy Gerges vs. Serhiy Lashchenko
Singh Jaideep vs. Ismael Londt
Hiromi Amada vs. Makoto Uehara
Paul Slowinski vs. Cătălin Moroşanu
Mirko Filipović vs. Randy Blake
Superfights
Zhi-peng Zhou vs. Kotaro Mori
Arnold Oborotov vs. James Wilson
Jafar Ahmadi vs. Benjamin Adegbuyi
Saulo Cavalari vs. Pavel Zhuravlev
Genji Umeno vs. Chanhyung Lee
---
The Emoticon Guy
guys where is Badr Hari?
---
Fedor Emelianenko:
The one who doesn't fall, doesn't stand up
Fedor Emelianenko
|
Anderson Silva
|
Carlos Condit
|
Frankie Edgar
|
Khabib Nurmagomedov
MMA Fanatic
Join Date: Jul 2012
Posts: 3
I thought he was in jail. It's unfortunate cause he actually had potential. However, he also had an attitude and tendency to break rules.
---
The Emoticon Guy
Anyone know what channels are showing it? Spike is supposed to have a deal with them but i don't see anything coming up...
There's seriously no link on their website or anything like that?
---
The Emoticon Guy
Amateur
Join Date: Jul 2011
Location: Zagreb, Croatia
Posts: 114
Genji Umeno vs. Chanhyung Lee
What a fight...
stream is on
www.spike.com
Those guy are banging. Two great fights so far..
---
Last edited by Roki977; 10-14-2012 at

05:35 AM

.
K-1 is clearly still alive.
---
The Emoticon Guy
No Japanese ring girls? what a crock of shit this is.
---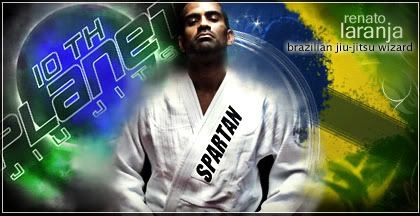 "You have a big word for a guy who don't have a gi right now." - Renato Laranja
I guess they couldn't afford it. Remember that K-1 is just coming out of bankruptcy under Fighting and Entertainment Group. The new parents company is trying to build K-1 back up right now.
---
The Emoticon Guy
Currently Active Users Viewing This Thread: 1

(0 members and 1 guests)
Posting Rules

You may post new threads

You may post replies

You may not post attachments

You may not edit your posts

---

HTML code is Off

---