Join Date: May 2008
Posts: 11,230
Mirko Cro Cop signs with Glory: Possible March debut against Bonjasky
---
http://www.bloodyelbow.com/2013/11/2...asky-filipovic
Quote:
Over the weekend, Glory announced a big signing. UFC, Pride, and K-1 legend Mirko Cro Cop is now a part of Glory.

Though it has not yet been officially announced, reports indicate that Cro Cop will make his debut on a Glory show to be help in Zagreb, Croatia in March. The current talk is that Remy Bonjasky will be his opponent, and that this would be the retirement fight for Bonjasky. These two kickboxing greats have met once before, with Cro Cop earning a win way back in 2002.

Since leaving the UFC in 2011, Cro Cop has been primarily focused on kickboxing over MMA. He's 6-0 since making his return to kickboxing, including wins over Ray Sefo, Pavel Zhuravlev, and Ismael Londt, and has won the K-1 Grand Prix crown. His last kickboxing fight was in March of this year, meaning he is likely to have a 1 year gap between fights (though he did lose an MMA fight in November).

Famed for his devastating head kick knockout, Cro Cop is definitely a kickboxing great, though not quite at the level of the highest elite fighters. At 39 years old, he now fights with a more cautious, veteran's style, favoring a crafty, grinding game over KO power. He's not the same fighter he once was, but he has shown that he remains a viable force in the Heavyweight division, and for many fans, his signing is just another reason to tune in to Glory.
Oh no Mirko
---
Oh no? This is what he should be doing if he wants to keep fighting. Messing around with MMA is a bad idea for him these days.
Can't figure out if he's doing this because he enjoys fighting still or for the dinero. I thought he's pretty well off.

He should go back into Parliament. He'd do well there. I'm sure he can become the prime minister or president of his country...Jesse Ventura or Arnold style.
---
Marcus Aurelius: Tell me again, Maximus, why are we here?
Maximus: For the glory of the
Empire, sire.
Baked, not fried... the healthy choice.
Maybe the heart that brought him so far keeps him going now.

Join Date: May 2008
Posts: 11,230
I'd love top think he'd do well, but I can't help think he's on a such a decline that a Bonjasky fight would just finish his career off.
I sincerely hope I'm wrong of course
---
The fact that he is gonna fight Remy makes me worry about CC the sad part is the idea it would be Remy hanging up the gloves after.
---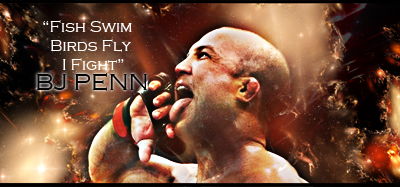 "If you get hit and it hurts hit him back you not knocked out yet."-Joe Doerksen
The Toxic Terrors (FFL)
Demetrious Johnson*Eduardo Dantas*Emanuel Newton*Will Brooks*Michael Page
Quote:
What happened to fighting Alexander ? i would rather see that .
That fight fell through because of some bad behavior on Alexander's part. I wonder if this means he won't be fighting New Years Eve.
---
The Emoticon Guy
CC's clearly got a little left in the basement. I can't tell a man when to hang them up and walk away. He needs to figure that out for himself.
Remember that in kickboxing Cro Cop is just coming off the K-1 Grand Prix win. He's clearly got a lot left in the tank at least in K-1. Obviously we have no idea what he's got left in MMA, probably not much.
---
The Emoticon Guy
Currently Active Users Viewing This Thread: 1

(0 members and 1 guests)
Posting Rules

You may post new threads

You may post replies

You may not post attachments

You may not edit your posts

---

HTML code is Off

---