Favourite K-1 Fighters
---
Just something fun for the K-1 fans.
All-Time
Ray Sefo
Andy Hug
Mark Hunt
Ernesto Hoost
Mirko Filipovic
K-1
Ray Sefo
Jerome Le Banner
Semmy Schilt
Alexey Ignashov
Peter Aerts
Hero*s
Yoshihiro Akiyama (He's coming back)
Royce Gracie
Melvin Manhoef
Akebono (Hahaha!!!)
Gary Goodridge (He's always fun to watch)
You can have Max too. I know crap all about Max so it wouldn't be right for me to make a list. I would only have two fighters on it because that's all I know from the Max guys!!!
All Time

Andy Hug
Mirko Cro Cop
Ernesto Hoost
Ray Sefo
K-1
Remy Bonjasky
Semmy Schilt
Badr Hari
Hong Man Choi
Peter Aerts
HERO'S
Melvin Manhoef
Royce Gracie
Sakuraba!
Giant Silva
MAX
Masato
Buakaw
Andy Souwer
Quote:
Originally Posted by [[ Bapehead ]]
Buakaw Por Pramuk!
amen to that
Hong man is good too
Quote:
Originally Posted by [[ Bapehead ]]
Buakaw Por Pramuk!
I agree 100% future 3 time K-1 Max Champion. He's ****in awesome.
Also Bojansky is a favorite of mine
SugaRUSH!
Join Date: Jun 2006
Location: Surrey, Canada
Posts: 3,807
All time K-1:
Andy Hug
Ray Sefo
JLB
Mirko "Cro Cop" Filipovic
Mark Hunt

HEROES:
Vitor Riberio
KID Yamamoto
Caul Uno
Kultar "Black Mamba" Gill
---
Support Mixed Martial Arts, not Ultimate Fighting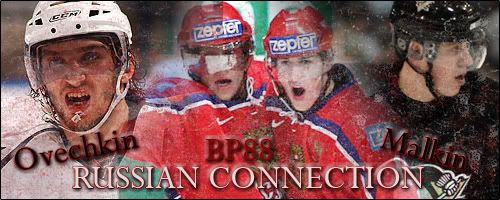 K1 fighters - Glaube Feitosa, Andy Hug, Matt Skelton, Peter Aerts, Remy Bonjasky and Jerome Lebanner.
Ole Baguio Laursen and Gago Drago are exciting too
---
Franklin,Gouveia,Maia,Kharitonov,Hunt,Liddell,Pari syan,Hardy,Shlemenko,Machida,Gomi,Bustamante,Evans ,Edgar,Hathaway,Bonnar,Murray,S.Carter,Ludwig,Pett is,K.Gill,Sobral,Mousasi,D.Cruz,Arona,Nogueiras,Co te,Ole Laursen,Kawajiri,Sakuraba & K1 Lebanner!
K-1
Mirko
Hunt
Sefo
Musashi
Le Banner
Hong Man Choi

Hero's
Overeem (now that he's signed)
Gomi (If of course the rumors are true)

---
TOP 3
1:FEDOR
2:SERGEI
3:WANDY
---
Last edited by Agalloch; 08-09-2007 at

08:02 AM

.
-I came|I saw|I failed-
Join Date: Mar 2007
Location: The plazzVan
Posts: 9,734
All Time:
PETER AERTS
JLB
Mirko

K-1:
Remy Bonjasky
Hoost
Hunt

Heroes:
Sudo
Kid
Although he hasn't done his best stuff in K1, he may still yet.

None other than the gunslinger!

'John' Wayne Parr
---
Favourite Fighters
Anderson Silva
Mark Hunt
Bisping
Fedor
Machida
Pettis
Aldo
McGregor
'John' Wayne Parr
Nathan 'Carnage' Corbett
Bruce Lee
Currently Active Users Viewing This Thread: 1

(0 members and 1 guests)
Posting Rules

You may post new threads

You may post replies

You may not post attachments

You may not edit your posts

---

HTML code is Off

---