Akiyama vs Kang
---
Five Ounces of Pain | Report: Akiyama and Kang to fight for HERO's on Oct. 28
Are you Serious this fight is going to be crazy and I think people are going to seriously underestimate Akiyama in this fight. Akiyama is a real dangerous fighter and would be undefeated if he didn't put lotion on (That situation got mishandled).
I think Kang wins but I wouldn't be shocked one bit if Akiyama taps him out.
BTW I am far more exicted for this fight than the other MW showdown in Ocotber I take Kang/Akiyama over Silva/Franklin every day of the week.
attention whore
Join Date: Oct 2006
Location: Branson, Missouri
Posts: 14,445
Hell yes, this is going to rule. Kang will probably smash Akiyama, but damn, Akiyama is awesome in his own right. The pure hate in his eyes, dude is ready to smother fools with his gi.

Solid match-up, and I wouldn't mind a Kang vs Dong fight or a Akiyama vs Dong fight. Damn, K-1 has a solid line-up right there.
---
SugaRUSH!
Join Date: Jun 2006
Location: Surrey, Canada
Posts: 3,807
This should be a pretty good fight. It's been a while since we've seen Kang fighting so it'll be good to see him. Looks like a pretty a good card.

Man, K-1 has been making some good fights recently. Who knows, maybe they will give us Diaz/Gomi 2.
---
Support Mixed Martial Arts, not Ultimate Fighting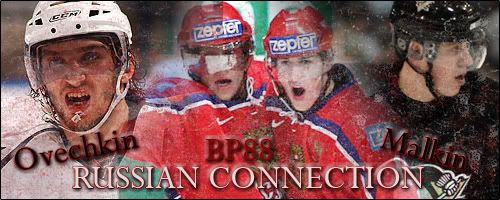 I'm just happy it isn't Sakuraba, as rumored earlier. Anybody else want hero's to get titles? Outside of the grand prix, then we can finally start the "k1 vs ufc" ranting.
Megaweight
Join Date: Nov 2006
Location: Kansas City, Missouri
Posts: 5,148
I find it hard to root for Akiyama after the whole oiling incident with Saku. But then again, Saku's a legend so I tend to back him a bit much. Either way...DANG...K-1 is putting together some sweet cards.
---
What he did against Sakuraba really wasn't anything he put lotion on in front of cameras so he obviously didn't think he was doing anything that bad.

Now to the Heroes getting titles I think that is a great idea. Their HW, MW, and LW divison all has very strong fighters. and between Kang and JZ might have two top 3 fighter in their divisons. JZ vs Dida for the LW title would be fun if Dida doesn't get taken down I think he wins that by 1st round KO.

Kang vs Akiyama for the title would be fun but so would Kang vs a lot of guys.

Also I think Gomi vs Marcelo Garcia (when he gets more fights under his belt) will be fun.
-I came|I saw|I failed-
Join Date: Mar 2007
Location: The plazzVan
Posts: 9,734
Man this is real good news pouring in from Japan recently. It really makes me giddy having Japanese MMA come back. Ill admit Im a big fan, not to mention an even bigger fan of Kang

Their roster may not be #1 per say in terms of skill. But they sure as hell signed the guys I really liked back in the day, really exciting veterans


EDIT: Hold up, that doesnt say anywhere that Kang will be facing Akiyama, it just says they are to fight for HERO's in their upcoming show...
---
Last edited by plazzman; 10-01-2007 at

10:43 PM

.
Yeah that sucks plazz. This is for the card in Korea, so it's allready loaded up with local talent.
Wow my bad Plazz u r right I didn't read the whole article sorry guys I guess they are both fighting on the same card.

Damn Akiyama vs Kang would've been sick.
Currently Active Users Viewing This Thread: 1

(0 members and 1 guests)
Posting Rules

You may post new threads

You may post replies

You may not post attachments

You may not edit your posts

---

HTML code is Off

---