-I came|I saw|I failed-
Join Date: Mar 2007
Location: The plazzVan
Posts: 9,734
K-1 World Max 2007 Results
---
K-1 OFFICIAL WEBSITE
We got ourselves a new Champion
K-1 World Max 2007 Champion
Andy Souwer
Damn it Masato lost....i love that guy haha and Sato couldn't even make it passed the first round
Amatuer
Join Date: Jun 2007
Posts: 133
Pramuk in 2004 was the most dominating fighter in a single tournament that I ever seen.
Masato is king he beat Kid...and lots of another great fighters
LIE or DIE
Join Date: Nov 2006
Location: Winnipeg
Posts: 1,931
Holland is putting out the best kickboxers.

What was the weight limit and stuff for this puppy?

My K1 knowledge is, well, none. Whatever they've shown on The Fight Network really.
---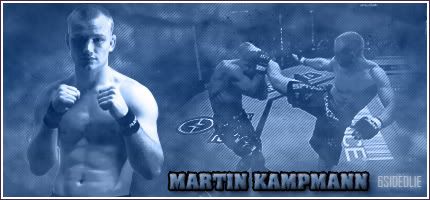 TEAM LORD:
1. Antonio Rodrigo Nogueira
2. Nate Marquardt
3. Goran Reljic
4. Amir Saddolah
RANKING: TBA
TOTAL POINTS: +TBA
-I came|I saw|I failed-
Join Date: Mar 2007
Location: The plazzVan
Posts: 9,734
Im pretty sure it was the 70kg div
MMA Fanatic
Join Date: Jan 2007
Posts: 64
Great event. A lot of heart shown by Masato, who deserved the win but came up short (his corner threw in the towel at the end of round 2 due to his leg being so battered).

Buakaw VS Masato (II) = fight of the night

Congrats to Souwer, now a 2-time K-1 WORLD MAX champ.
umm the Weight is 155lbs i think.....And Masato Vs Pramuk was the Fight of the night
totally gnarly
Join Date: Jul 2007
Location: California
Posts: 1,691
Wow, Masato beat Buakaw? I would have put money on another Souwer vs Buakaw final. Does anyone have the fights for download?
---
Quote:
I've said it before but it deserves repeating, "Theres 3 guarantees in life, death, Fedor, and bitches be crazy" .
Currently Active Users Viewing This Thread: 1

(0 members and 1 guests)
Posting Rules

You may post new threads

You may post replies

You may not post attachments

You may not edit your posts

---

HTML code is Off

---