Megaweight
Join Date: Nov 2006
Location: Kansas City, Missouri
Posts: 5,148
Sergei Kharitonov Fighting on NYE!
---
Taken from Sh*tdog.com
Quote:
Sergei Kharitonov (Pictures) has agreed to fight American knockout artist "Mighty Mo" Siala Siliga (Pictures) at K-1 PREMIUM Dynamite!! on New Year's Eve, the Russian heavyweight confirmed the bout on his Web site.

The 27-year-old Muscovite is a former No. 1 challenger for the PRIDE heavyweight title and holds wins over two-time K-1 World Grand Prix Final champion Semmy Schilt (Pictures), three-time Brazilian jiu-jitsu world champion Fabricio Werdum (Pictures) and current Strikeforce heavyweight champion Alistair Overeem (Pictures).

Kharitonov, a practitioner of Combat Sambo as well as a former Russian amateur boxing champion, had been with Russian Top Team for more than seven years before he joined the ranks of Dutch squad Golden Glory in September.

Siliga, 10 years older than the Russian, started out as a journeyman boxer, but quickly became one of the K-1's major stars when he entered the ring in 2004. The two biggest achievements of the heavy-handed Samoan are his wins of the 2004 K-1 World Grand Prix in Las Vegas and this year's K-1 World Grand Prix in Hawaii.

The 6-foot-1, 300-pound slugger is best known for his unbelievable knockout of Korean 7-foot-2 "Techno Goliath" Hong-Man Choi, whom he knocked out cold with a powerful overhand right at the two fighters meeting in April.

Starting this year, K-1 promoter FEG started pushing him in their MMA division HERO'S as well. In March he knocked out Olympic judo silver medalist Min Soo Kim (Pictures) and followed up with another KO win over heavyweight jobber Ruben Villareal (Pictures) at K-1's Dynamite!! USA show in June.

Kharitonov, a veteran of almost 20 mixed martial arts fights, enters the MMA fight against Siliga (3-0) as the much more experienced fighter and heavy favorite.

Previously announced for the Dec. 31 show was a middleweight encounter between Japanese legends Kazushi Sakuraba (Pictures) and Masakatsu Funaki (Pictures) as well as a lightweight kickboxing bout between former K-1 World MAX champion Masato and former WBA super featherweight champion Yong Soo Choi.

The promotion has also openly thought about matching current K-1 World MAX champion Andy Souwer (Pictures) with Japanese 132-pound kickboxing prodigy Hiroya in another lightweight kickboxing duel.
Its gonna be great seeing Sergei back in the ring. He can't stand and trade with Mo though. I see him taking this fight to the ground and winning by sub or GNP.
---
Sounds like it's shaping up to be a really fun show.
---

Self-proclaimed leader of the Bao Quach bandwagon
On the Handsome bandwagon
It's Hellga time!

If Sergei's smart, he takes Mo down and subs him. Seeing as Sergei likes to get punched in the face, I don't see that happening at the beginning of the fight.

Still, it'll be nice to see Kharitonov again. Let's hope he looks somewhat decent here.
---
He did very well against Semmy who is better than Mo but it's very different. Should be interesting.
-I came|I saw|I failed-
Join Date: Mar 2007
Location: The plazzVan
Posts: 9,734
Mo's going to be a turtle on his back against Sergei, the Sambo man, should be fun, and quick. But its great to see him fighting again.
Quote:
Originally Posted by B-Real
He did very well against Semmy who is better than Mo but it's very different. Should be interesting.
Man, Sergei just murdered Semmy in the most sadistic manner. I think I might watch that fight later today, B-Real.
---
SugaRUSH!
Join Date: Jun 2006
Location: Surrey, Canada
Posts: 3,807
Man, can't wait to see me some Sergei. Hopefully he is smart and takes Mo's ass to the canvas.
---
Support Mixed Martial Arts, not Ultimate Fighting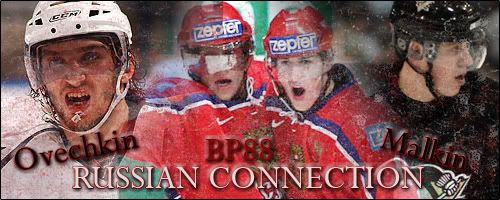 That's what I'm hoping for too, BP. Sergei does have a solid ground game (Except in sidemount), so he could sub Mo if he wanted to. Sergei better not play Billy Badass here and absorb shots with his face. Take dude down, Sergei.

Man, I'm hoping for a Kharitonov comeback.
---
Kharitonov's record is still respectable. I just think he's not in top condition and obviously doesn't use the ol gameplan much.
Banned
Join Date: Apr 2007
Location: Montclair, NJ
Posts: 11,605
Sergei should dominate Mighty Mo. I mean he should take him down sub him and it should be easy.

But then again when does Sergei make any fight easy.

I hope Sergei will win but everytime I put hope in Sergei he fails then I quit on him and he messes up Overeem. I mean Why do you do it to me Sergei.
Currently Active Users Viewing This Thread: 1

(0 members and 1 guests)
Posting Rules

You may post new threads

You may post replies

You may not post attachments

You may not edit your posts

---

HTML code is Off

---