I dont know, it could mean either one. But I believe he meant that HERO's was more oriented for entertainment for TV, and PRIDE was more about giving real fights for real MMA fans (i.e Hardcores).
So what does that mean? Does he mean that HERO's was more in it for the entertainment aspect, and just ratings and that PRIDE was more about getting serious fights together?
Quote:
PRIDE lapsed and now HERO'S is going to take over the role PRIDE did for Japanese MMA.
However, based on this, I believe hes trying to say that HERO's will now take over for what PRIDE represented, so, were gonna get more fights that do more for MMA, hence JZ vs Aoki....
I hope so btw IDK if you've seen but MMAWEEKLY had an interview with Shogun, Dida, and his brother and they are opening a branch of their new gym UDL in Toronto.
No but I shall check it out, hopefully they say where since Toronto is a big city. But I have a feeling its going to be up North or far West cause those rich bastards always get everything.
Most likely they will change the name from HERO'S to DREAMS, or something else. HERO'S was Maeda's baby. He is now gone to start up another organization. He has past beef with PRIDE execs and doesn't want to be a part of this new deal. PRIDE took a lot of his top fighters from RINGS before he started up HERO'S.
lol Yeah, PRIDE really stripped rings of everyone they had to make themselves the force they were.

bbjd, I just read the Shogun interview, man I hate professional interviews, they never say anything important and just beat around the bush. It said nothing about Toronto (although I know it will be in T.O) just a bunch of self-promotion and vague answers.

However Im eager to find out where theyll be at since I have ALOT of free time this next 8 months, so I will try my hardest to join.
Send an email to Dida's brother Plazz they leave the email at the bottom of the interview I'm sure he has info since I believe the camp is up and running.
lol sounds good, but would he understand what I have to say?

Ill get goin, got any questions?
Well I would assume so since they told people to email them on an American website.

Also he was training guys up in Toronto before he moved back to Brazil so I would guess he speaks english.

Nah no questions for now.
Hasn't it already been discussed that 'Heros' will become 'Dreams?'
---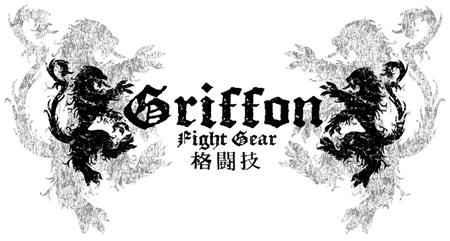 Hot MMA apparel, unique designs, fair prices. Find your MMA legacy.
PRIDE Never Dies, it becomes a DREAM.
Megaweight
Join Date: Nov 2006
Location: Kansas City, Missouri
Posts: 5,148
Quote:
Hasn't it already been discussed that 'Heros' will become 'Dreams?'
There's been some talks of like a merger of some sorts but I don't know all the details on it. I did like reading in the interview that he wanted Akiyama to win so he could create more exciting matches...at least someone like Akiyama as much as I do.
---
Currently Active Users Viewing This Thread: 1

(0 members and 1 guests)
Posting Rules

You may post new threads

You may post replies

You may not post attachments

You may not edit your posts

---

HTML code is Off

---