attention whore
Join Date: Oct 2006
Location: Branson, Missouri
Posts: 14,445
Swankness! Thanks!

Thoughts: Gomi looked solid, he pushed the pace and caught Bang with a nice shot.

Barnett kills Yoshida with a sickening Homicide Backdrop Driver that'd make Dr. Death Steve Williams wince. Yeesh.

Damn, it sucks to see Takimoto lose. And lose to freakin' Cyborg by submission.
---
---
Last edited by Damone; 03-05-2008 at

02:52 PM

.
Fujita and that shitty shot of his
Oh if any of you didn't read the last parts of my PbP, Randleman and Roger Gracie have signed with WVR, and Barnett says he wants to fight Gracie
---
Last edited by plazzman; 03-05-2008 at

02:58 PM

.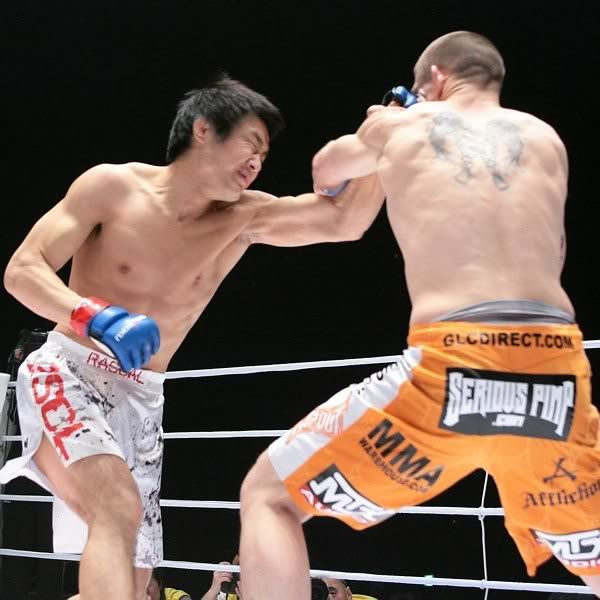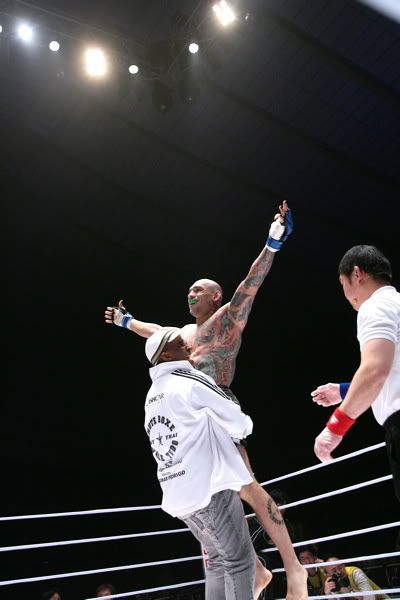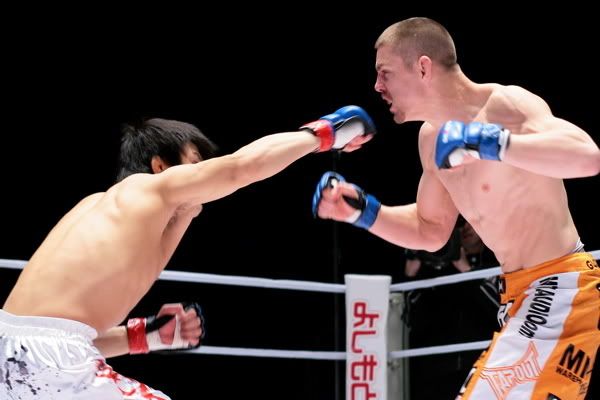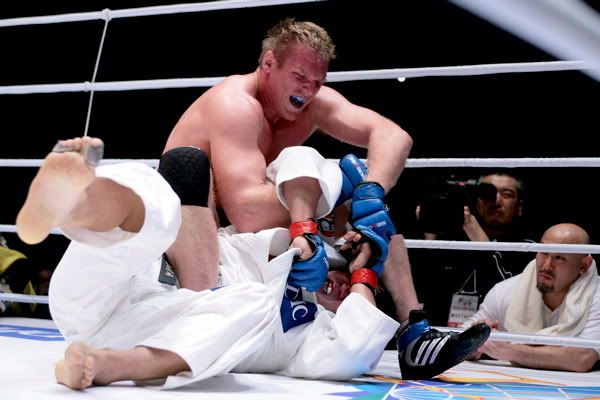 As much as we dont like them, they provide.
That was Dr. Death esque on the suplex. Yoshida survived a lot better than people thought he would, but HOLY SHIT at that suplex. Did Barnett just buy that Pancrase belt, does he even defend it?

Why do all Japanese shows need a women to yell out everything in english?

I really want to see Gracie against Barnett or even Yoshida. Be clinics in grappling, there's like 400 next generation gracies on the way, hopefully they have standup and wrestling to boot.
---
Last edited by Terry77; 03-05-2008 at

03:25 PM

.
Welterweight
Join Date: Nov 2006
Location: Toronto, ON
Posts: 2,449
Gomi sure f'd up Duane's face with that one punch.
Anyone know of a place where a video exists of the WVR press conference before the event???
I wanted to see the trouble Graham started with Fujita and them having to be pulled apart by the other fighters...All I can find is pics...
---
Extreme Bias For:
Heath Herring-Josh Barnett-Roxy Modafferi-Kazushi Sakurauba-Murrillo Bustamante-Tatsuya Kawajiri-Megumi Fujii-Dan Henderson-Antonio Rodrigo Nogueria-Kazuyuki Fujita-Hideki Kadowaki
Yoshida is such a beast. Man I really want to watch these fights.
---
attention whore
Join Date: Oct 2006
Location: Branson, Missouri
Posts: 14,445
I bet bbjd7 is ecstatic that Cyborg subbed a solid fighter.

That picture of Gomi throwing his hands up while Bang is on the ground is excellent. Beautiful stuff.
---
Hey thanks Terry for the videos.
Currently Active Users Viewing This Thread: 1

(0 members and 1 guests)
Posting Rules

You may post new threads

You may post replies

You may not post attachments

You may not edit your posts

---

HTML code is Off

---