K-1 fights revisted part 4
---
4th edition.
I have been watching a lot of Mike Zambidis fights so I thought that I would bring you two of his fights this time.
First up: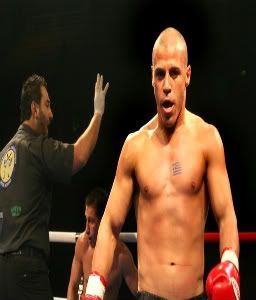 vs.
Mike Zambidis vs. Kid Yamamoto is one of the fights that reminds me why I love K-1. Just a reat fight with a lot of action, here it is.
http://www.youtube.com/watch?v=xnmo2OUu4Eg
The second fight will feature.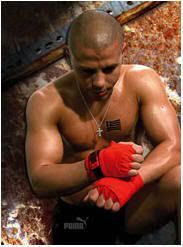 vs.
This is from Zambidis and Masato's fight in 2003 and is like the previous one, a reason why I love K-1. While I may not agree with the decision, it was a good fight. You can also check out their other fights.
http://www.youtube.com/watch?v=0Qq8s-Rw4NA
Both Zambidis and Kid are both extremely fun to watch. For whatever reasons Yamamoto has grown on me so I was a little upset when he got KO'ed badly in the Zambidis fight.
WOw, awesome f*ckin selections. I freakin love ALL of these guys, and the main reason why I can't get enough of MAX.

I think the Zambidis fight showed that KID is infact Human, and Zambidis is a cyborg.
How did you score the fight with Masato Plazz?
Quote:
How did you score the fight with Masato Plazz?
Geez, tough tough call. I'd prob say that Mike had a lot more shots in the first, but Masato did much more damage. Second round was all Masato until the very end when Mike turned it up and almost took it. Round 3 was insane. Masato took some serious serious shots and brushed them off like they were nothing. He used his clinch very well and landed some good shots himself. But I'd still give 3rd to Mike. So the judges decision was pretty justified.
Masato was just taking some serious strikes and acting like they were nothing. It was very, very impressive.

You're right about Kid becoming more human in that fight. If he hadn't of been knocked out by that punch then I'm not sure anyone would have been able to KO him.

You got to love Mike, he is just one of those guys that is always going to put on a good fight. I love his attitude and he will throwdown with anybody.
mike's one of my fav fighters, real good fights mls. when he ko' kid i was so happy and kinda pissed when masato won but can understand it
Yeah, Masato eats his opponents, so it's ok.
Currently Active Users Viewing This Thread: 1

(0 members and 1 guests)
Posting Rules

You may post new threads

You may post replies

You may not post attachments

You may not edit your posts

---

HTML code is Off

---