View Poll Results

: Who will win K-1 WGP 2008

Peter Aerts
13
44.83%
Ruslan Karaev
0
0%
Badr Hari
6
20.69%
Ewerton Teixeira
0
0%
Erol Zimmerman
0
0%
Remy Bonjasky
0
0%
Gokhan Saki
0
0%
Jerome LeBanner
10
34.48%
Voters: 29. You may not vote on this poll
With Semmy gone, who wins?
---
Who you got?

Also say who you want to win.

EDIT: I put Feitosa in there instead of Zimmerman by accident.
---
Fedor fights I want to see..
Fedor vs. Josh Barnett
Fedor vs. Randy Couture
Fedor vs. Tim Sylvia -
DEMOLISHED
Fedor vs. Andrei Arlovski -
DEMOLISHED
hmmmmm, i wonder how many become reality..
2007
Super Heavyweight
Join Date: Feb 2008
Posts: 4,079
MY MAN AERTS! lol i am on aerts left ball sack
Aerts vs Hari will be epic, can't wait to see that fight!

Badr Hari takes it

(I want Peter to win it though)
I want Aerts to win ( and I think he will). I hate Hari so I hope he gets badly KO'd. Its a very tough road to the final for anyone. I'm hoping Aerts vs either LeBanner or Bonjasky.
Super Heavyweight
Join Date: Feb 2008
Posts: 4,079
aerts has all the tools to become champ !
Hard to bet against Aerts but if not him I want Bojansky
---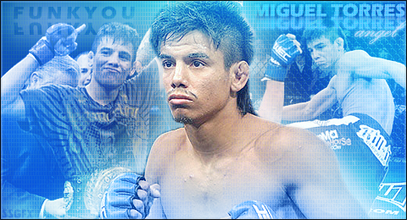 MMAFFL Record 4-1
If not for fighting more than once in one night, the Dutch Lumberjack would have had a couple more titles in his resume. He's the essiential crafty vet right now.
Super Heavyweight
Join Date: Feb 2008
Posts: 4,079
-I came|I saw|I failed-
Join Date: Mar 2007
Location: The plazzVan
Posts: 9,734
The way it's set up right now, Aerts takes Hari first. If he can avoid injury, and block Hari's flurries properly, he's got this. Hari hits really f*cking hard, so Peter has to be careful.

He will then have to fight the winner of Zimmerman/Taxeira. I really don't mind either, but Zimmerman hit's freakin hard, and Taxeira is slow as hell.

Le banner/Bonjasky will be fighting on the other end 1st. I want le banner to win, but Bonjasky is a crafty mofo.

Karaev should beat Saki pretty easily, and the winner of JLB/Bonjasky should beat Karaev.

So I'm putting my money on a possible Aerts vs. JLB/Bonjasky final.
Currently Active Users Viewing This Thread: 1

(0 members and 1 guests)
Posting Rules

You may post new threads

You may post replies

You may not post attachments

You may not edit your posts

---

HTML code is Off

---