View Poll Results

: Who impressed you the most?

Overeem
10
38.46%
Manhoef
16
61.54%
Voters: 26. You may not vote on this poll
More impressive win...Overeem or Manhoef ?
---
Just starting to catch some of these fights online and im in absolute awww from both Manhoef and Overeem.

Thoughts?
I won't vote because my knowledge of K-1 is very limited, therefore I know next to nothing about Hari.

However, I think Manhoef's 18 second KO of Hunt is pretty damn impressive.
---
Super Heavyweight
Join Date: Feb 2008
Posts: 4,079
I personally went with Overeem, he just beat arguably the #1 kickboxer at his own game.

Manhoefs is impressive he just KO'ed someone who has never been Ko'ed and who outweighs him significantly.
I'd say Manhoef because Hari doesn't have the best chin.
attention whore
Join Date: Oct 2006
Location: Branson, Missouri
Posts: 14,445
While both were incredibly impressive, I actually went with Manhoef.

Manhoef's a MW fighting a huge HW, and not only that, but a great striker himself. Manhoef did the impossible, he KO'ed Mark Hunt. That shit is mad impressive, though Alistair completely smoking a great kickboxer in a kickboxing bout is swankness, too.

Damn, what a show. Bring in Overeem and Mousasi already, Zuffa.
---
Manhoef but Im still dissapointed, I was so counting on Overeem getting a whole can of whoop ass opened up on him.
---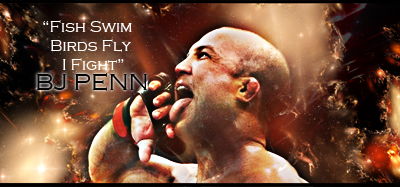 "If you get hit and it hurts hit him back you not knocked out yet."-Joe Doerksen
The Toxic Terrors (FFL)
Demetrious Johnson*Eduardo Dantas*Emanuel Newton*Will Brooks*Michael Page
-I came|I saw|I failed-
Join Date: Mar 2007
Location: The plazzVan
Posts: 9,734
Well let's break it down.

Overeem is originally a kickboxer, so there wasn't TOO much surprised, it's not like it was Josh Barnett or anything. Also, Overeem is just a downright beast right now. But with that said, a more well trained Hari would have probably lasted alot longer.

Now to Manhoef. Here is a guy with so much god damn talent, in the wrong body. He can literally KO anyone, but he's just way too small to cut it in K-1. Mark Hunt is a world champion kickboxer who's taken some solid shots from just about anyone, and inarguably had the best chin in fighting.

I'm gonna go with Manhoef because he really made history last night. NO ONE has ever even come close to hurting Hunt like that, and alot of people are gonna remember this in the years to come.
Currently Active Users Viewing This Thread: 1

(0 members and 1 guests)
Posting Rules

You may post new threads

You may post replies

You may not post attachments

You may not edit your posts

---

HTML code is Off

---