View Poll Results

: Who takes it?

Schilt
11
78.57%
Hari
3
21.43%
Voters: 14. You may not vote on this poll
Hari vs Schilt Official
---
Who you gonna take in this fight?
-I came|I saw|I failed-
Join Date: Mar 2007
Location: The plazzVan
Posts: 9,734
Patience is the key to beating Schilt, and Hari has none of it. So I gotta give it to Schilt, as much as I'm not a fan of his, he's still ridiculously good and could take this easily.
Banned
Join Date: Apr 2007
Location: Montclair, NJ
Posts: 11,605
I still know shit about K-1 but this is huge. I got Schilt the guy had huge power and Badr has a weak chin.
Guess I should mention that this fight is taking place in May at the Amsterdam Arena where these two guys aren't exactly liked. This is the rest of the card, still pissed Giorgio/Artur is off.
Quote:
Badr Hari vs Semmy Schilt
Melvin Manhoef vs Stefan Leko
Gokhan Saki vs Tyrone Spong
Errol Zimmerman vs Mourad Bouzidi
Andy Souwer vs Chahid Oulad El Hadj
Gago Drago vs William Diender
Joerie Mes vs Alviar Lima
Giorgio Petrosyan vs Faldir Chahbari
Nieky Holzken vs Sahin 'Kaas' Yakut
Rico Verhoeven vs Brian Douwens
Imro Main vs Sem Braan
Orono Vor Petchpoon vs Hassan El Hamzaoui
Chris Ngimbi vs Dennis Schneidmiller
Bjorn Bregy vs TBA
Murat Direkci vs TBA
-I came|I saw|I failed-
Join Date: Mar 2007
Location: The plazzVan
Posts: 9,734
God damn that is one packed ass card.

This should be the last time Leko walks the earth.
I somehow see Badr pulling this off. Just my gut feeling that Schilt will get caught.
---
-Ortiz/GSP/Silva
I think Hari needs to learn from what Aerts did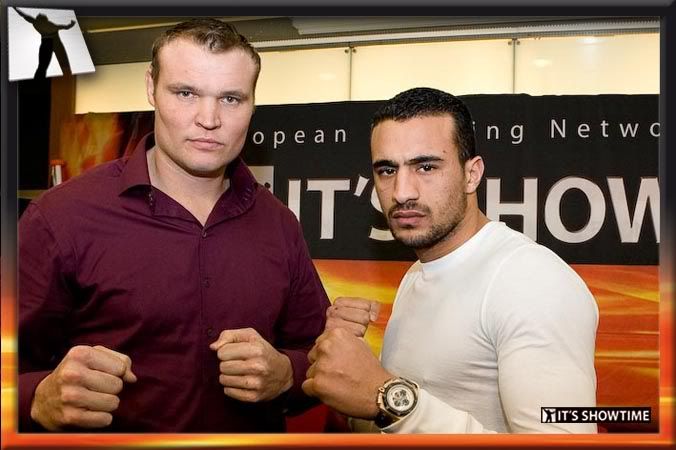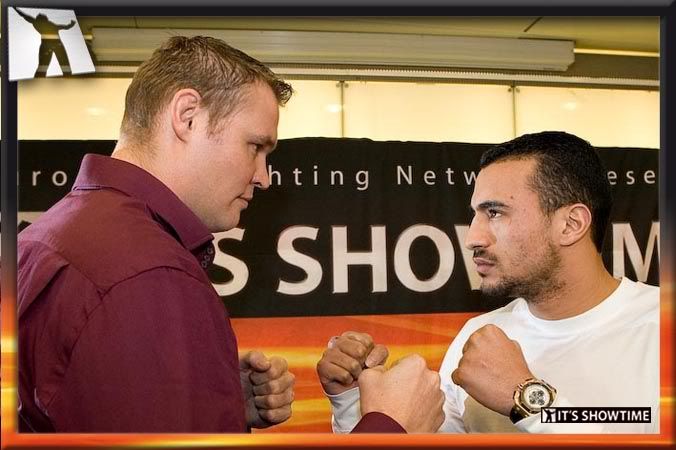 MLS if your talking about the GP 08 final what exactly are you talking about?


I just have a feeling that Hari is training hard and feels good being the underdog. We shall see.
---
-Ortiz/GSP/Silva
Wow, sick card.

I love Badr but I see Schilt taking this one. Although if Hari wins it would be huge for him. One fell swoop he could pretty much erase his loss to Overeem and his DQ against Remy.

Spong vs Saki gives me a serious hard on.
---
From my limited K-1 knowledge, I see this as a bad match up for Hari.

I'm trying to get into K-1 and Hari is a guy that I'm starting to dig but Schilt is a big guy.

I see Hari having difficulty with Schilt's size and I see Schilt landing a rocket kick to end this.
---
Pride of
KOREA:
Yoshihiro Akiyama (Choo Sung Hoon)
Denis "The Super Korean" Kang
Yoon Dong Sik
Dong Hyun "Stun Gun" Kim
Bu Kyung Jung
Hong Man "The Techno Goliath" Choi
Currently Active Users Viewing This Thread: 1

(0 members and 1 guests)
Posting Rules

You may post new threads

You may post replies

You may not post attachments

You may not edit your posts

---

HTML code is Off

---