Featherweight
Join Date: Apr 2007
Location: Germany
Posts: 1,461


That chubby guy in the blue shorts is edwards. We will see a fast ko. Where can I look at the others matchups?
---
FightingIsBelieving

Nichts reimt sich auf Uschi!
Nothing rhymes on Uschi!

Wer ist hier noch Deutscher ausser mir?
cool, cant wait to see this!
---
"Everybody's got a game plan, until they get hit!" - Mirko "Cro Cop" Filipovic/Mike Tyson
Two fights were made official today, Overeem vs Edward (which we'd heard about) and also JLB vs Maeda:
Quote:
K-1 has officially announced the first two fights for the Final 16, and one is a surprise.

First up, Alistair Overeem v. Ben Edwards. This one was already confirmed by Edwards, and this makes it official. Overeem of course made it to the semi-final round last year, where he was stopped by Badr Hari, while Edwards comes in after setting a record for the fastest K-1 tournament win in the Oceania GP this summer.

The next one is a split from what was rumored as it will be K-1 HW champion Kyotaro v. Jerome Le Banner. I like this fight a lot, as Le Banner has the size and power to simply outmuscle Kyotaro, but Kyotaro has the speed and counter striking to take this. Tough fight to call, and I look forward to seeing how it turns out.

The initial rumors had Le Banner v. Errol Zimmerman and Kyotaro v. Gokhan Saki. Since it won't be Zimmerman v. Saki in the Final 16 (both men train together and are close friends), this throws the rumor match-ups into disarray. Expect more official announcements to come soon.

One final note - Daniel Ghita has confirmed to kombat.ro that he will indeed be taking one of the wild card slots in the Final 16. No word yet on his opponent.
Link
---
Arlovski is on the show, but they haven't yet officially announced if he's in the Final 16 or one of the 'Super Fights':
Quote:
Michael Schiavello broke the news that former UFC heavyweight champ Andrei Arlovski will fight October 2nd at the K-1 World Grand Prix Final 16 in Seoul, Korea. During the King of the Cage broadcast, Schiavello added that Arlovski will not participate in the tournament, and he instead will be involved in a superfight against a yet unnamed opponent. Dave Walsh at Head Kick Legend runs down the back-and-forth between FEG and Arlovski:

The Arlovski and FEG saga has been ongoing for about a year now, with Arlovski first rumored to be fighting Tim Sylvia at DREAM last year, with the fight falling through for both men. Then Arlovski and his camp signed on to fight Alistair Overeem at Dynamite!!, only for Bas Boon to decline the fight and FEG to decide it didn't work with their SRC vs. DREAM theme for MMA fights anyway. There were rumors of a fight with Barnett earlier in the year, as well as fighting for the DREAM Heavyweight title against Alistair Overeem only for Arlovski's camp to pull out of the fight when negotiations fell through.

Walsh also notes that "until [K-1 President Sadaharu] Tanikawa let's the words escape his mouth at a presser, take it as a rumor with a chance of showers."
Link
---
I wonder how much Arlovski's defence will improve (if any) with the use of larger gloves.
---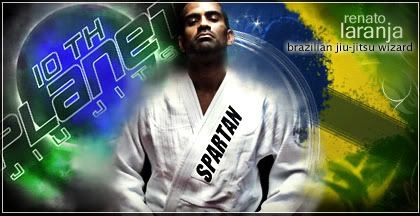 "You have a big word for a guy who don't have a gi right now." - Renato Laranja
Bummer that Badr Hari is not competing October 2nd at the Final 16, they have moved Arlovski into the 16 instead and announced all the pairings:
Quote:
Semmy Schilt v. Hesdy Gerges
Ewerton Teixeira v. Peter Aerts
Errol Zimmerman v. Daniel Ghita
Gokhan Saki v. Freddy Kemayo
Ruslan Karaev v. Tyrone Spong
Andrei Arlovski v. Raul Catinas
Alistair Overeem v. Ben Edwards
Kyotaro v. Jerome Le Banner
The Super Fights are:
Quote:
Chalid "Die Faust" v. Dzevad Poturak
Sergey Kharitonov v. Takumi Sato
Min Ho Song v. Hyun Man Myung
Link
---
Join Date: Jun 2009
Posts: 20,770
Quote:
At least the larger gloves favor his chin. Whether he wins or loses, i'm happy to see Andrei back in the action.
I don't buy into the speculation that Arlovski has such a bad chin. He has been (T)KO'd 6 times but look at who it was against. Brett Rogers, Fedor, Tim Sylvia, Pedro Rizzo, Ricco Rodriguez and then Viacheslav Datsik which was his first fight. It isn't like he get's KO'd by just anyone. All of those guys are heavy hitters.
I think his chin will be fine.
Quote:
What happened to Badr? Nice to see Andrei in the 16 though.
His negotiations with the company never went through, not sure why he doesn't want to be there. Waiting for him was what made it take so long for the final 16 to be announced.
One of them has been replaced, by the way. Karaev had an injury in training, and they put Ray Sefo in against Spong:
Quote:
When there were rumors of a big change happening in the K-1 World Grand Prix Final 16, the immediate thought was that it could involve Badr Hari or Remy Bonjasky, the big names that were absent from the Final 16 this year. Earlier, Michael Schiavello broke the news that it would be Ray Sefo who will be stepping into the Final 16, but even that was ambiguous at best.

Now there are reports that Ruslan Karaev has dropped out of the Final 16, possibly due to injury, and that Ray Sefo vs. Tryone Spong will now go down. Schiavello on his Twitter confirmed this mere minutes ago.

@SugarRaySefo will replace Ruslan Karaev. So it will be my bro Sugar Ray vs Tyrone Spong in the Final 16! CANNOT WAIT!

Ray Sefo had been talking about one final run at the K-1 World Grand Prix, and his MMA career in Strikeforce seems to be at a bit of a standstill at the moment, so Sugar Ray making another run at the Grand Prix is exciting news indeed. The last time we saw Sefo in K-1 World Grand Prix action was in 2008 when he failed to qualify against Gokhan Saki. Sefo had stated that he just wanted one last shot at the K-1 World Grand Prix, and the 2000 WGP Runner-Up has his shot now.
link
---
Currently Active Users Viewing This Thread: 1

(0 members and 1 guests)
Posting Rules

You may post new threads

You may post replies

You may not post attachments

You may not edit your posts

---

HTML code is Off

---