View Poll Results

: Who wins the HW Grand Prix?

Mighty Mo
0
0%
Peter Aerts
1
2.50%
Semmy Schilt
10
25.00%
Kyotaro
0
0%
Gokhan Saki
1
2.50%
Daniel Ghita
2
5.00%
Alistair Overeem
25
62.50%
Tyrone Spong
1
2.50%
Voters: 40. You may not vote on this poll
any chance we can get one of those bit betting pool things? like who will win the whole thing?
---
mad props: Toxic
Preview article about Friday night/Saturday morning's fights:
Quote:
The end of 2010 is slowly creeping up to our doorstep, and that can only mean one thing for hardcore fans -- the K-1 World Grand Prix Final is here. Airing LIVE Saturday, December 11th at 2:00 AM EST on HDNet, the 2010 K-1 World Grand Prix Final will take place from Ariake Coliseum in Tokyo, Japan. It will feature, as always, the Final 8 Grand Prix bracket as Alistair Overeem, Semmy Schilt, Peter Aerts, Gokhan Saki, Daniel Ghita, Tyrone Spong, Keijiro "Kyotaro" Maeda, and Mighty Mo all vie for the crown of K-1 World Champion.

The event will also feature Yusuke Fujimoto's retirement bout against Hesdy Gerges, a super fight between Sergei Kharitonov and Singh Jaideep, and the WGP reserve bout featuring Ewerton Teixeira and Errol Zimmerman. We will also be live blogging the event parallel to the live broadcast here at BloodyElbow.com, so join us for in-depth commentary and discussion regarding the event.
Quote:
Grand Prix Final 8: Alistair Overeem vs. Tyrone Spong: It's difficult to put into words how quickly Alistair Overeem's popularity in the Land of the Rising Sun has increased in the last year and a half. While many of Japan's biggest stars were beloved figures from the beginning or hated adversaries to Japan's own superstars, there hasn't been a fighter who has embodied both ends of the spectrum and completely changed his appeal to a fanbase quite like Alistair Overeem.

As he suggested in his own documentary, The Reem, he felt animosity among the fans when he first burst onto the scene at K-1 Dynamite in 2008. One of K-1's most controversial and exciting fighters, Badr Hari, was the first to feel the wrath of the chiseled, powerful force of Alistair's strikes, resulting in a knockout that sent shockwaves through the K-1 universe. Wins over Peter Aerts and Ewerton Teixeira solidified him as a legitimate challenger to the crown, and his brutal knockouts of Ben Edwards and Dzevad Poturak in the lead-up to this year's Grand Prix impressively showed Overeem's improvements

Spong is one of the most heralded prospects hailing out of the land of kickboxing, the Netherlands. He's won various world titles in his youthful career, and most fans expected him to reign supreme when he made the transition to K-1. Unfortunately, he suffered disappointing losses to Jerome Le Banner and Gokhan Saki in his five-fight career under the promotion, and Saki's knockout blow to Spong has led to questions regarding Spong's chin.

Those questions are only further highlighted by the fact that Overeem carries one of the heaviest hammers in this final round, and the speed and accuracy he showed against Ben Edwards in his last bout will likely show up in this match-up. Spong's small size is a disadvantage, but his footwork and speed could be a means to avoiding Overeem's power and pointing his way to victory. Unfortunately, Overeem employs intelligent gameplans revolving around backing his opponents into corners, and that will leave Spong vulnerable to attacks. Furthermore, Overeem's defense is solid as his tree trunk sized forearms serve as the perfect bulwark to most attacks. Overeem should batter Spong in this Final 8 match-up, and he will more than likely crush the Dutch international with a downing blow inside the time limit.
Quote:
Grand Prix Final 8: Semmy Schilt vs Kyotaro: Japan's Kyotaro burst into relevancy following his K-1 World Grand Prix 2009 Yokohama stint in which he knocked out tournament favorite Melvin Manhoef and defeated Gokhan Saki in extension rounds. The wins earned him a berth in the 2009 K-1 Grand Prix Final 16, but a decision loss to Ruslan Karaev ruined his chances at a run for the Grand Prix title. Despite the setback, Kyotaro proved to be a fighter who Japanese fans could rally behind, and at only 24 years of age -- he has a bright future ahead of him.

Unfortunately, that future may not begin at this year's World Grand Prix as he has drawn the 2009 World Grand Prix champion, Semmy Schilt. Schilt has by far been the best K-1 fighter in the world over the last five years. He's won four out of the five World Grand Prix finals, and he's defended his Super Heavyweight title four times. He defeated the who's who of top K-1 fighters in the world with Badr Hari and Remy Bonjasky being at the top of that list. His massive size in combination with his relentless kicks, deceptively powerful punches, and immense reach continues to be a nearly insurmountable combination of skills for opponents to overcome.

Kyotaro's chance to win is slim to none in this showdown. He has the knockout power to hurt Semmy, and an aggressive, all-out offensive at the beginning of the fight may be his only shot at dethroning the champion. But wading through the lengthy limbs of Semmy Schilt while eating jabs is a recipe for disaster. Kyotaro will be a future star in K-1, but Semmy should prevail here.
Quote:
Grand Prix Final 8: Mighty Mo vs. Peter Aerts: It's amazing to see Mighty Mo still gaining spots on major K-1 cards despite losing all of the luster that he had gained in his early days in the promotion, and FEG seems to think that if Mo happens to win -- it will be in spectacular fashion. Unfortunately, Mo hasn't been successful against better competition. He lost five straight bouts from the middle of 2007 into 2008 to notable names such as Semmy Schilt, Stefan Leko, Hong Man Choi, Paul Slowinski, and Keijiro "Kyotaro" Maeda. He also lost a MMA rules bout to Semmy at Dynamite 2008, adding even more insult to injury. Mo took two years off after the beatings he endured during his downward spiral to mediocrity, but he returned in 2010 with some success as he amassed a 2-1 record under the K-1 banner, his most significant being his victory over Raul Catinas in the final 16.

The 40 year old "Mr K-1" Peter Aerts returns for his seventeenth appearance in a K-1 World Grand Prix, defeating Ewerton Teixeira in October's final 16 to earn his spot. Despite the criticism in Aerts' age and a 6-3 record following his 2007 World Grand Prix run, Aerts still seems to have plenty in the tank, and he's proven that he can still perform against the best that K-1 has to offer. Aerts isn't simply beating sub-par talent while K-1 injects him into the line-up due to his legacy. No, Aerts is actually earning his place with victories over the aforementioned Teixeira, Gokhan Saki, Yosuke Nishijima, Errol Zimmerman, and even Semmy Schilt. A return to his long-time trainer Thom Harinck along with a diet and conditioning program that has proven itself in the ring has kept the three-time Grand Prix champion in the hunt for a fourth.

Mo's susceptibility to leg kicks is what someone might call an oxymoron in the context of "kickboxing". He can't take it, and Aerts throws some of the heaviest kicks in K-1. He also happens to set up body and head kicks with those devastating leg kicks, but Aerts may never actually get to that point. Mo's hands are his only chance in this showdown, but I imagine a steady diet of sizzling blows to the thighs will put Mo down quickly.
Quote:
Grand Prix Final 8: Gokhan Saki vs. Daniel Ghita: The most interesting match-up to come out of the draw is the showdown between Gokhan Saki and Daniel Ghita. If this fight had taken place in 2009 during Saki's string of lackluster performances, I'd have told you that Ghita was a lock to win, but Saki's resurgence in 2010 has been a refreshing reminder to the type of excitement and determination he can bring to a fight. He's amassed a 5-0 record this year with two notable wins against Singh Jaideep and Freddy Kamayo, earning him a spot in the final 8. His three fights outside of K-1 have been equally impressive as well as he knocked out Melvin Manhoef, knocked out Utley Meriana, and blasted Nikolaj Falin with a liver shot in the third round of their bout in October.

Ghita has gone 2-1 this year with a knockout victory over Errol Zimmerman at the final 16 to advance him into the final 8. A loss to Ashwin Balrak at It's Showtime Amsterdam in May was a bit of a surprise to many fans, but the win over Zimmerman put any doubts aside as to whether Ghita was sliding.

Ghita's length is going to be his means to staying away from Saki's aggressive power. He loves to maintain distance and sizzle leg kicks into the knees and thigh, and those kicks have been his means to ending a majority of his fights in the past. While that sounds like an effective way to defeat Saki, I have my doubts as Saki's aggression can take advantage of Ghita's propensity to cut the legs out from under his opponents. If Saki can time Ghita, he could have a massive overhand waiting for Ghita to open up his defenses.

That chess match is where the intrigue lies, and it's tough to gauge who will come out on top in this showdown. Will Saki rush Ghita and blast away with the ferocity we're used to seeing from the Turkish-Dutch international, or will Ghita weather the storm and find his range to brutalize Saki with leg kicks from a distance? My brain says Ghita, but my heart says Saki. I'll take Saki and hope the Saki who blew Freddy Kamayo out of the water in October shows up.
Quote:
Reserve Fight: Ewerton Teixeira vs. Errol Zimmerman: Teixeira has been the better looking fighter as of late. He was narrowly edged out by Aerts in the final 16, eliminating him from the World Grand Prix final, but that's a step above what Zimmerman has done as of late. Zimmerman is 3-5 since his loss to Badr Hari in the 2008 World Grand Prix Final, losing to Peter Aerts, Mourad Bouzidi, Remy Bonjasky, Semmy Schilt, and Daniel Ghita. While that list of names would suggest that Errol is, at the very least, battling the best competition possible, it has to be mentally taxing to lose that many wars over the last two years.

Very tough call here, but I'll go with Zimmerman due to his frequency of bouts against top flight competition. Teixeira has been relatively inactive for most of this year while Zimmerman has fought some of the best in the world in the last two years. His losing record is a bit off putting, but I'll go with the "Bonecrusher".

Super Fight: Sergei Kharitonov vs. Singh Jaideep: Kharitonov put a whole new meaning to "Mad Russian" when he was kicked to death by Daniel Ghita at last year's Grand Prix final. Despite losing via low kicks, Kharitonov wouldn't allow the medical staff to actually carry him backstage on a stretcher. After being stretchered out of the ring, Kharitonov hopped off and limped back to the locker rooms.

Jaideep isn't a top flight K-1 kickboxer, but he's definitely better than your average kickboxer trying to make it into the circuit. He's narrowly lost to Ewerton Teixeira in the final 16 last year, but he did drop an unanimous decision to Gokhan Saki in this year's Yokohama Grand Prix. While I think Kharitonov always has a chance with his boxing background, Jaideep should edge him out here.

Super Fight: Yusuke Fujimoto vs. Hesdy Gerges: This will be Fujimoto's retirement fight, and FEG is giving him exactly what they give every other fighter who has retired under their banner -- a beatdown. While there are some outliers to the concept of giving retiring fighters a bloody send off, most retirees are bludgeoned by their opponents in a honorable tradition within the landscape of combative sports in Japan. It's too bad American sports don't offer this way to "help" athletes remember exactly why they should retire in the first place.

In any case, Gerges has been great as of late, and his victory over Ruslan Karaev at Ultimate Glory 11 in October of last year vaulted him out of the middle-of-the-pack and into relevance. He followed that victory up with decision wins over Paul Slowinski and Ashwin Balrak, and he won by disqualification against Badr Hari. I won't explain the incident, but it's safe to say that you could probably guess as to what happened. Gerges' accomplishments didn't go unnoticed as he was selected to fight Semmy Schilt in the final 16, losing via unanimous decision.

Gerges should win here as Fujimoto hasn't fought since last year and has always failed when he's faced stiffer competition. It's the perfect squash match for a retiring fighter, in accordance to what tradition has dictated for a number of years.
Link
---
Quote:
any chance we can get one of those bit betting pool things? like who will win the whole thing?
It's up in the K-1 vbookie subforum:
http://www.mmaforum.com/k-1-grand-pr...-outright.html
The other bets in that same place are for the first round fights. Have til 2 AM EST tonight to bet! I can't wait to watch and will settle those after.
---
So I just found out that Bell Expressvu isn't carring HDNET anymore....

FFFFFFFFFFFFFFFFFFFFFFFFFFFFFFFFFFFFFFFFFFFFFFFFFF FFFFFFFFFFFFFFFFFFFFFFFFFFFFFFFFFFFFFFFFFFFFFFFFFF FFFFFFFFFFFFFFFFFFFFFFFFFFFFFFFFFFFFFFFFFFFFFFFFFF FFFFFFFFFFFFFFFFFFFUUUUUUUUUUUUUUUUUUUUUUUUUUUUUUU UUUUUUUUUUUUUUUUUUUUUUUUUUUUUUUUUUUUUUUUUUUUUUUUUU UUUUUUUUUUUUUUUUUUUUUUUUUUUUUUUUUUUUUUUUUUUUUUUUUU UUUUUUUUUUUUUUUUUUUUUUUUUUUUUUUUUUUUUUUUUUUUUUUUUU UUUUUUUU.
---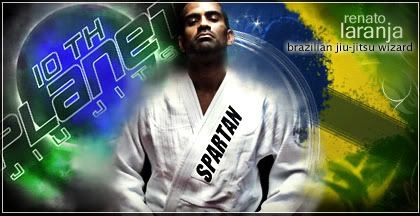 "You have a big word for a guy who don't have a gi right now." - Renato Laranja
No watching the Teixeira show now
---
you know you are dealing witha tough dude when the back of his head looks like he's hiding a sausage.
Go Kyotaro!
---
Will make predictions for credits. Please, I'm so broke.
I hope he somehow manages to beat Schilt...I strongly doubt it though.
---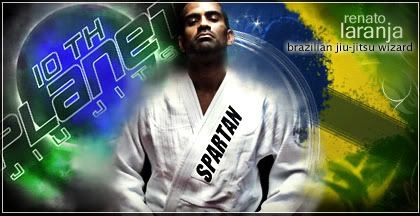 "You have a big word for a guy who don't have a gi right now." - Renato Laranja
Currently Active Users Viewing This Thread: 1

(0 members and 1 guests)
Posting Rules

You may post new threads

You may post replies

You may not post attachments

You may not edit your posts

---

HTML code is Off

---