my favourite k1 fight woooow
---
http://www.youtube.com/watch?v=V2pzf...eature=related
http://www.youtube.com/watch?v=PjT6n...eature=related
:thum b02:
: thumb02:
:thumb 02:
:t humb02:
:thumb0 2:
That was an awesome fight, was one of the worse decisions ever to to call it a draw after 3 rounds, I think they just did it for entertainment value of seeing another round, could of really back fired if Zambidis had of lost and been screwed out of his rightful place in the final 8.
---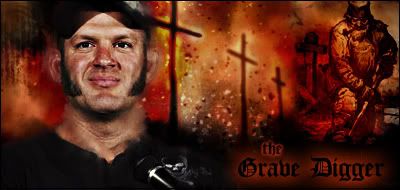 MMA Fanatic
Join Date: Oct 2010
Posts: 1
Great fight indeed, yea Shark I agree you see that more often in K-1 events though
That was Nuts good find +rep
---
Sig credit to my Homie! limba!
Uncrowned P4P Kingpin
Jon "Bones" Jones
WAR ANTHONY PETTIS! WAR HENDERSON!
That was ******* awesome Zambidi is ******* awesome.
---
"Corazon de un Leon"
To whomever keeps deleting my sig, the size is 408x220 the rules state it must be smaller than 420x220, thus i am not breaking the rules.
I like this one the best!



---
.
BELIEVE!
Call Me King

Join Date: Jun 2010
Location: OlyWa
Posts: 419
Love that fight! Zambidis is a little powerhouse, when I need my dose of strikers I love watching some lighter weight K-1. Such amazing striking.
---
Repping
Joseph Benavidez - Jose Aldo - Joe Lauzon - Demetrious Johnson - Mark Munoz
-R.I.P. World Extreme Cagefighting-
Lightweight Gladiator
Featherweight
Join Date: Apr 2007
Location: Germany
Posts: 1,461
Is there actually a video of that fight with decent quality out there?
---
FightingIsBelieving

Nichts reimt sich auf Uschi!
Nothing rhymes on Uschi!

Wer ist hier noch Deutscher ausser mir?
MMA Fanatic
Join Date: Oct 2010
Posts: 10
Really nice fight but too bad chahid losed i really wanted him to win.
Just saw this show on HDNet that fight was insane. I don't see anyone outside of Sato even laying a hand on Petrosyan this year though.
Currently Active Users Viewing This Thread: 1

(0 members and 1 guests)
Posting Rules

You may post new threads

You may post replies

You may not post attachments

You may not edit your posts

---

HTML code is Off

---