Free Thinker
Join Date: Sep 2006
Location: In your closet!
Posts: 5,673
Quote:
Originally Posted by swpthleg
it was rejected guys...b/c fortunately someone recognized it for the dumb ass puritanical illogical piece of sh!t that it was

anyway, if the idea was to make a bunch of male soldiers turn gay, how did the people proposing it know that they wouldn't become more aggressive and want to kill all the straight enemy soldiers?????

Or go AWOL to go antiquing???? I'm sorry I couldn't resist! I am not an anti-gay bigot, but the temptation to mention antiquing in this context was too great.

I am in such a shame spiral now.
i don't thikn it was intended to cause aggression, but uncontrolable lust for one another...
and your "puritanical" comment is right on. all this is is a product of religiously indoctrinated people assuming that they could use some bit of stereotype as a weapon beause, well, homosexuality "is" immoral and wrong, so why not use it as a weapon!
the problem is, i thought religious people thought homosexuality was a choice, not a genetic quirk? either way, this whole "gay bomb" concept could only come from some bit of religious fundamanetalism... rational people wouldn't concider such a thing. i can garauntee that!
Ummmm, Well, I...

I just don't know what to say.

Maybe this article explains my lust for the human-pig in another thread???
---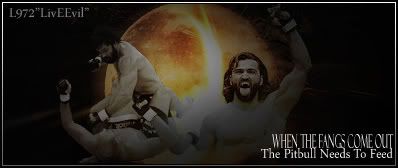 Currently Active Users Viewing This Thread: 1

(0 members and 1 guests)
Posting Rules

You may post new threads

You may post replies

You may not post attachments

You may not edit your posts

---

HTML code is Off

---