View Poll Results

: Which Caption Do You Find The Funniest?

Kameleon
4
30.77%
swpthleg
1
7.69%
LivingDedMan
0
0%
WarHERO
3
23.08%
pauly_j
1
7.69%
KnockinUout
0
0%
Damone
1
7.69%
toddums
3
23.08%
Voters: 13. You may not vote on this poll
4th Caption Contest Finals
---
Congrats to everyone who made the top 8! Everyone did great but I have to pick 8 so don't get pissed off if you didn't make it. There will be plenty more contests in the future so just keep trying. Please vote even if you did not make it. Once again, the winner will receive a medal and 10000 points. Here are your 8 finalist.
1)Kameleon - 'This is a picture of a young Tim Sylvia, doing what he does best.'
2)swpthleg - matt serra's preschool disaster revealed
3)WarHERO - "Bitch won't let me down."
4)pauly_j - "Hey, Tito. What have you got to say about the rumour that you're fighting Dan Henderson at UFC 78?"
"DAN HENDERSON?! What about Rashaaaaaaaaaad?"
5)LivingDedMan - "Who run Barter Town?"
6)KnockinUout - Bitch, put down the camera or i'll piss on you too!!!
7)Damone - Here we see Sean Sherk's reaction when we told him that he passed the lie detector test.
8)toddums - "A young UFC fan leaves the event early after watching Mirko CroCop's latest performance"
Chose WarHero! It' original, and it sparks the funny.
Very close race but Kameleon came out on top! Congrats Kam your medal and points are on the way!
Isn't it a three way tie? I thought you couldn't vote for youself
---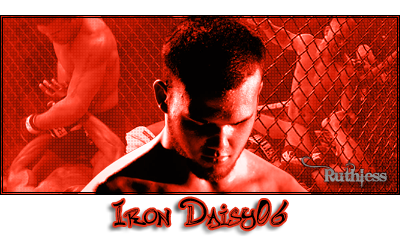 Fighters to watch
John Salter
Chris 'The Chronic' Conolley
Marcus 'The Bruiser' Brimage
Adrian 'Guard Yo Grill' Miles
Andy Roberts
Oh shat your right!! I just saw that. Well since I already sent Kam his points he can keep them. But now ill set up a vote to settle the tie between WarHERO and toddums. The winner will receive 10000 points and a medal. Good looking Iron! I thought Kam would of known to not vote for himself. Oh well, let the voting begin again.
WarHERO is the winner because toddums and Kameleon voted for themselves. Make sure you read the directions closely guys. Congrats WarHERO, your points and medal is on the way!
Yeah I wanted to vote for myself but couldnt this time. I wouldve actually had a vote then too. Good job warhero for the win, wear the metal proud.
Currently Active Users Viewing This Thread: 1

(0 members and 1 guests)
Posting Rules

You may post new threads

You may post replies

You may not post attachments

You may not edit your posts

---

HTML code is Off

---