i think we he was referring to my initial reply to him where i said "we don't need psycho cops". I wasn't suggesting he was clinically psychotic (after all I am not a psychologist), I was using colloquial form of "psycho", i.e., "he went psycho on her", which I think is applicable. If you saw something like that go down in the street I think you'd have plenty of people wondering what the **** was wrong with that guy's brain.
---
Everybody good, plenty of slaves for my robot colony?
Quote:
Nah, I was just bein a smartass cause I wasn't aware caring about human rights made one a liberal...
That was a low-blow. Haha, it's much easier to take the loss when you know it is gonna come.
lawl cool :P yea I was just trying to evoke some kind of discussion cause I was bored.
Best cure for boredom = alcohol or a girl, but both at once can be disastrous
I forget who said "if you're not a liberal when you're 20, you're heartless. if you're not a conservative when you're 40 you're brainless"
imo some liberals (somewhat like myself) are more short sighted when it comes to a person's rights.
(also im totally drunk atm)
---
If a law is unjust, a man is not only right to disobey it, he is obligated to do so. ~ Thomas Jefferson
Sig by D.P.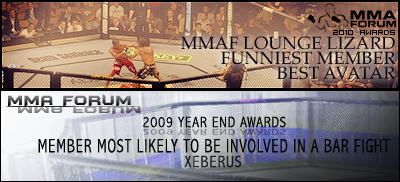 Currently Active Users Viewing This Thread: 1

(0 members and 1 guests)
Posting Rules

You may post new threads

You may post replies

You may not post attachments

You may not edit your posts

---

HTML code is Off

---