This could be the smartest boyfriend in the history of the world!!!
Quote:
Today, my boyfriend gave me a card for my birthday and told me to open it 10 minutes after he leaves. I waited 5, in the card it said "it's not working out, but here's 20$". FML
---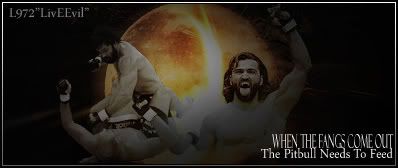 totally gnarly
Join Date: Jul 2007
Location: California
Posts: 1,691
Quote:
Today, I had drunk sex with a girl that I barely know. I didn't have a condom and was nervous about getting her pregnant,but she assured me that I could pull out. Right when I was about to pull out, she wrapped her legs around me and yelled,"Be my baby's daddy!" I couldn't get out in time. FML
Quote:
Today, I decided it would be pretty amusing to press the "Like" button on everyone's status on Facebook without reading them just to get on peoples' nerves. After re-reading them later, I found out one of them said "I MISS YOU SOO MUCH GRANDMOM. RIP". I liked that her grandmother died. FML
Quote:
Today, me & my boyfriend were about to have sex. Just as things were heating up, my closet door flew open and my little brother ran out screaming, "Mom, they're doing it, come quick!" My mom paid my 9 year old brother to spy on me. FML
Quote:
Today, I went to the Doctor with my parents. When the doctor asked if I was sexually active, I said 'Yes.' My mom laughed and said 'Good one.' My dad, for added effect said, 'Your hand doesn't count.' FML
Quote:
Today, I drove my girlfriend home around 11 to her garage where we start to have sex. When she comes to climax she slips and hits her head. Her parents heard the crash and came down, we were both still naked and she was unconscious. FML
Quote:
Today, I went over to my uncle's house for dinner and my stomache hurt really bad. I noticed there were two toilets and sat in the prettier one and proceeded to take a huge dump. Turns out I chose the brand new toilet that wasn't connected to anything yet. FML
Quote:
Today, I was eating lunch naked at my home watching porn on the big screen. I heard the garage door opening meaning my roommate was coming home. In my haste to get dressed, I fell back in the barstool I was sitting in and knocked myself out. I woke up still naked and with lettuce all over me. FML
Quote:
"Today, I heard my sister masturbating in her room. I took the dog around the block to get out of the house, and I came back to see her leaving her room... my electric toothbrush in her hand. FML"
wincest?
Quote:
Today, I was having sex with my boyfriend. When he was about to orgasm, he screamed "Yes Brittany!" at the top of his lungs. My name's not Brittany. That's his sister. FML
---
Quote:
I've said it before but it deserves repeating, "Theres 3 guarantees in life, death, Fedor, and bitches be crazy" .
Currently Active Users Viewing This Thread: 1

(0 members and 1 guests)
Posting Rules

You may post new threads

You may post replies

You may not post attachments

You may not edit your posts

---

HTML code is Off

---