**** cussing. That shit is dumb.
---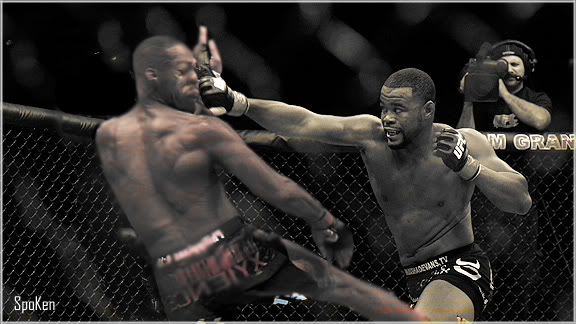 Sweet sig by Life B EZ
I feel like I get paid way to much money, but not enough -Nick Diaz
Yes I agree that it's completely retarded. It's quite annoying to listen to a discussion full of beeps, and when people get excited, there tend to be more beeps than audible words, which makes it hard to follow the conversation. And of course, listening to my favorite song gang raped by neo-puritans makes me want to destroy things.
I actually reacted a while back on a censored article on this forum, where Rogan discussed the usage of a certain word. However, the very word being discussed was censored, so the whole paragraph lost it's meaning. It looked like this:
Quote:
The other possibility as to why youtube removed the video was that they felt like the discussion I was having with a woman in the audience about Spike TV's decision to censor the word "******" from the otherwise uncensored version of my stand up comedy special. I was talking onstage about the same thing I've discussed here in my blog about how a gay man told me that the word "******" is only for gay people to use, and that it's their "******.
Articles become like crosswords. "Let's see, censor worthy word, popular with gay people, six letters...
"
Censoring actually becomes hilarious when they start censoring people's hand flipping the bird or their mouth while they are swearing. Are you going to get nightmares from seeing somebody's exteded middle finger or reading their lips?
Are there really people in America who don't know about the f-word, and who have never seen an extended middle finger? And if there are, isn't it a great handicap to not know one of the most widely used words and gestures in the world? Don't they need to get out of their bubble asap?
Quote:
Obscenities or Sexual Innuendos:

MMA Forum features a community with a world wide ranging of members and content readers. We stress that pornographic images, obscenities, sexual language and vulgarities are NOT used. Attempts to mask such language using alternate spellings, etc., will be treated as correctly spelled obscenities are are also subject to being removed. We want our members to have fun, but at the same time we must keep aware that everything we may say with someone we know, could offend a member that we don't. Please use your best judgment in these cases.
This is exactly why it is so dumb. People who are right in their head don't get offended by curse words, they get offended when other people disrespect them or tell them that their opinions are stupid, which happens all the time on this forum and elsewhere. And if someone have a mental condition that makes him very easily offended, maybe a forum like this is the perfect place for him to train his ability to recover from being offended, so that maybe one day, he will be able to handle real life.
Currently Active Users Viewing This Thread: 1

(0 members and 1 guests)
Posting Rules

You may post new threads

You may post replies

You may not post attachments

You may not edit your posts

---

HTML code is Off

---