Curitiba Food and Liquor

Join Date: Dec 2006
Location: NY
Posts: 16,176
A few things you want to say today.
---
I didn't want to put a number on it in case you only had one or two things you wanted to say, or hadn't thought of it yet b/c it's still early.

So far, mine are:

1. "I'm altering the deal. Pray I don't alter it any further." (I try to say this every few days as a matter of principle).

2. "How nice of you to offer to teach me BJJ at no additional cost!"

3. "Ooohh! The malware warning doesn't come up on stardestroyer.net anymore!"

4. "I'm so excited the rain stopped and now I can build the big fire I had planned, and huck firewood around."
---

Sig Credit to Toxic

"I'm sick and tired of all the pressure, just let me play my game!"
---
"He who defeats himself is the mightiest warrior" - Confucius(I think)
"It's a Jewish holiday, of course I'm not going to see the guy at the DWI place today!"

Grrrr.
---

"George Bush hates black people"
"This aggression will not stand, man"
"The damn home inspector better recognize the awesomeness of my house Wednesday."

"I need a **** job"
---

Thanks to Toxic for the Awesome Sig!
Even if the whole world is against you, one thing will never let you down. That thing is beer.
I always want to have a chance to say:

"Hey, man, this is a private residence."

But, alas, no one ever breaks into my apartment. Bummer, I know. I unfortunately do not share names with anyone who has a wife indebted to a known pornographers. As far as I know, anyway.
---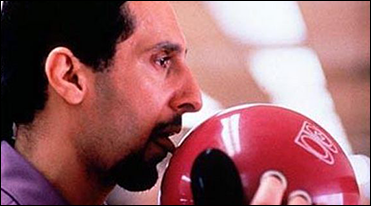 (Sig by Killz)
Banned
Join Date: Jul 2009
Posts: 0
"this isnt a chatroom, oh wait that only appplies to a few"
"I'm sorry, did that get in your eyes?"
"I swear this has never happened to me before". Sounds embarassing, but it usually means that i got layed lol.
Currently Active Users Viewing This Thread: 1

(0 members and 1 guests)
Posting Rules

You may post new threads

You may post replies

You may not post attachments

You may not edit your posts

---

HTML code is Off

---