Lawn statue wins in battle with buck
---
Lawn statue wins in battle with buck

Quote:
VIROQUA, Wis. - A testosterone-charged buck in western Wisconsin locked horns with a formidable opponent this rutting season -- and lost.

The 7-point buck died after ramming a 640-pound concrete statue of an elk in the backyard of a rural Viroqua (vir-OH'-kwah) home.

Bucks often tangle to defend breeding territories during the rut.

Mark Brye says his concrete elk lawn statue weighs about three times more than the buck. Brye says the deer shattered its skull after head-butting the statue because its antlers were dangling.

Brye says he might remove the antlers from the real deer and glue them on the elk statue as a remembrance of the strange fight.
Source:
http://www.chicagotribune.com/news/c...,5623738.story
Photo not provided by the article but "google/images"
---
1. BJ "The Prodigy" Penn
2. Dan "Hollywood" Henderson
3. George "Rush" St Pierre
lol

Having a bad day
---
If a law is unjust, a man is not only right to disobey it, he is obligated to do so. ~ Thomas Jefferson
Sig by D.P.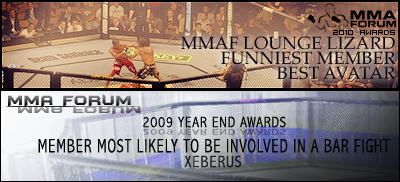 Currently Active Users Viewing This Thread: 1

(0 members and 1 guests)
Posting Rules

You may post new threads

You may post replies

You may not post attachments

You may not edit your posts

---

HTML code is Off

---