Homicidal Maniac

Join Date: Apr 2007
Location: Houston, Texas
Posts: 6,193
Any Chiropractors or people that know allot about bones on the forum
---
At first I thought it was a muscle problem, me being a massage therapist my mind always leans towards that first and also I have been having super sharp pains that last about 30 minutes that I thought were muscle spasms (one layed me out right where i stood and I could not get up or barely move for about 15 min

well anyways On to the main problem I am having all week it has felt like I have had a pain in my upper back right between my shoulder blades, it was manageable for the first few days and I thought it would just pass but yesterday and especially today it has gotten allot worse. it now feels like I have a charleyhorse times ten between my shoulder blades and everytime I move it gets worse, even if I just move enough to hit the next key while typing this it is causing so much pain that my eyes are watering

I just dont know what to do I dont have insurance so going to the doctor is out of the question, i am downing over the counter pain meds like they are candy but they dont help at all, the pain is so bad i cant even think about sleeping,

anyone got any thoughts or suggestions?
---
Over! 2,000,000 Views!
---
If a law is unjust, a man is not only right to disobey it, he is obligated to do so. ~ Thomas Jefferson
Sig by D.P.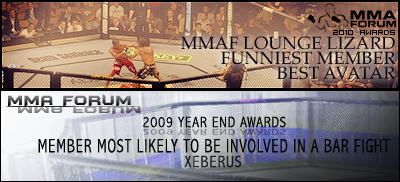 Currently Active Users Viewing This Thread: 1

(0 members and 1 guests)
Posting Rules

You may post new threads

You may post replies

You may not post attachments

You may not edit your posts

---

HTML code is Off

---