Hey everyone,
We recently started a clothing like (Combat Fighter LLC). We currently have one design printed and are waiting to print two more designs we have. The shirts are printed on American Apparel and fit very nice. I am hoping to sell some on this site so I can get my name out there. To visit our site please go to
www.combatfighterclothing.com
We also have a facebook group (
http://www.facebook.com/home.php?#!/...4012501&ref=ts
) if you would like to be apart of it. Please check out the site and shirts. They are $20 for one more week, until our sales promo ends.
Alright guys/girls,
I need some advice from all of you. I have been researching other forums and discussions about various MMA clothing lines and need your input.
My father and I have started making a business plan/marketing plan to build a new MMA Clothing line. We know its a huge market with a lot of competition already. I am not promoting it at all because we have nothing to promote, I just need advice.
How many of you actually wear tapout, afflicition, throwdown, warrior etc...?
Do you wear it for the design...the name...the fit?
Does the name have any affect on you buying it? For example, we currently have the name Combat Fighter. We are concerned with this because we feel not everyone will want to wear "fighter" on their shirt, if they dont fight. We are going to be marketing MMA fans, but also have a large support for the US military and our logo would be dog tags.
I am basically trying to get a feel for what people look for when they purchase a shirt.
If you have time please respond and even attach some links to your favorite shirts, that would be greatly appreciated.
Thank you,
Brett Diamond
---
www.CombatFighterClothing.com

Owner: Combat Fighter LLC
get the **** out

this site is not meant to advertise your goddamn shit.
---
If a law is unjust, a man is not only right to disobey it, he is obligated to do so. ~ Thomas Jefferson
Sig by D.P.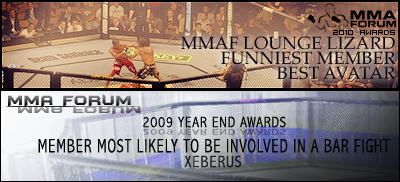 seriously bro go spam my space or facebook if you wanna sell stuff
---
But a true champion, face to face with his darkest hour, will do whatever it takes to rise above. A man fights, and fights, and then fights some more. Because surrender is death, and death is for pussies- kenny powers
i must say the 2 posts above left me breathless and slightly hard. well done guys!
Currently Active Users Viewing This Thread: 1

(0 members and 1 guests)
Posting Rules

You may post new threads

You may post replies

You may not post attachments

You may not edit your posts

---

HTML code is Off

---