Randy vs. Machida Rumor
---
Just heard a rumor from a guy that trains here in Vegas, that Randy has hurt his back and may have to pull out of the Machida fight. Supposedly he hurt it a couple weeks ago, and still plans on fighting.

However, if he is not able to fight because his back doesn't recover, Forrest has been cutting weight already so that he is able to step in to fight Machida.

I hope this isn't true for 2 reasons. 1) I want to see Randy fight machida, 2) I want to see Forrest fight Shogun again.

What do you guys think?
---
Banned
Join Date: Oct 2009
Posts: 7,811
Oh
I hope everthing goes well for Randy, he wanted this fight so badly.
But I can not believe that Forrest would step in there against Lyoto on 2 weeks notice
Thats like signing your Loss paper right away!
That would be insane, but I'd love Griffin/Machida more than Couture/Machida.

Not ideal for Griffin, however.
---
Total Tottenham
http://www.totaltottenham.com/forum/index.php
Supporting - Machida, Edgar, Mitrione, Pickett, Cruickshank, Wiman, Lauzon, Falcao, Belcher, Korean Zombie, Palhares, Hendricks
Retirees - Lytle, BJ Penn, Hackney,
Don't like Machida/Forrest at all. While Randy's strengths match up well to negate Machida's the fact is Machida's strengths really work the same way towards Forrest's.
---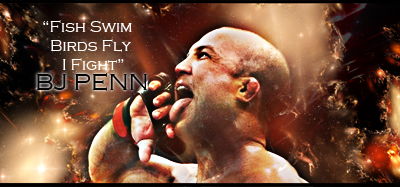 "If you get hit and it hurts hit him back you not knocked out yet."-Joe Doerksen
The Toxic Terrors (FFL)
Demetrious Johnson*Eduardo Dantas*Emanuel Newton*Will Brooks*Michael Page
Colossal-weight
Join Date: Jan 2010
Posts: 9,844
Quote:
Oh
But I can not believe that Forrest would step in there against Lyoto on 2 weeks notice
Thats like signing your Loss paper right away!
Not if Machida thinks he can run like a girl for 2 rounds and take the 3rd to win the fight.
And I don't understand why people act like taking a fight on short time is that much of a disadvantage. Only way it is, is if the guy is out of shape.
According to the very skeptical rumor Forrest is in shape. He just had a fight a couple of months ago. Forrest has crazy cardio. If he is in shape Lyoto would be at the disadvantage because at least Forrest has been helping Randy gameplan and train for Machida. He would be more ready for Machida than Machida would be of him.
Unless a guy take a fight out of shape it doesn't matter. Both guys get the same time to train and gameplan for eachother. And I would assume Forrest is still in great shape.
That said, I don't see what Forrest offers in a fight with Machida. He doesn't do well with quick fighters. He doesn't have amazing wrestling. I guess I could see him winning the fight on the cards by being more aggressive.
I highly doubt this is true, at least on the Forrest part. Did he not injury his foot last time out? I thought he was out until summer.
---
Last edited by jonnyg4508; 04-17-2011 at

02:50 PM

.
I would love to see Forrest/Lyoto, but not under these circumstances, I hate to see anyone get hurt, especially someone I'm a fan of and have a lot of respect for.

Forrest is probably an easier fight though, lacks the clinch game Randy does which is/was his best shot at beating Lyoto.

Hope this is not true though, Couture/Machida is a really interesting and awesome fight.
Yeah I thought Forrest was injured, but man this is an awkward turn of events. Maybe he just sprained his ankle or something, he might be fine now? As for Randy, the only other man he is interested in fighting is Shogun, they might have him fight Rua at Rio if he can recover for it? Randy and Forrest could swap places.

If Forrest takes Randy's place though, they'll almost definitely need someone else to fight Rua. I've wanted to see Forrest vs Machida for a while, but if Machida wins, I hope to God they don't do Rua vs Machida III in Rio -_-.
---
Heavyweight

Join Date: Sep 2007
Posts: 3,705
Right now its just a rumor from somebody and at that, its from a friend of a friend.
I hope these are just watercooler rumors but if they're true...


seriously guys, there's no way in hell Forrest Griffin is an easier fight than Randy. No amount of stylistic differences could make that true.
---
WAR CIGANO
sig credit to
Limba
lobster train.
I hope it isn't true as well. I'm simply the messenger
---
Currently Active Users Viewing This Thread: 1

(0 members and 1 guests)
Posting Rules

You may post new threads

You may post replies

You may not post attachments

You may not edit your posts

---

HTML code is Off

---