Second HOF inductee - NikosCC
---
The second person to be inducted into the hall of fame:
NikosCC
Quote:
During my time at MMAF I have seen some great GFX artists come and go, one guy has been here the whole time though and that man is NikkosCC. Nikkos has had a major effect on the forums GFX section over the years being incredibly active with his own work and also always being around to offer some tips and critique. Nikkos has always been at the top of my personal list through the years and is a guy who has really inspired me. Many GFX artists find a style that works and run with it, you often had people at times all working towards the common ground while Nikkos blazed a trail all his own instead of following the norm. The GFX HOF will one day have alot of inductees, heck even one day I may find myself in here but in my eyes there will always be a #1 and that man is Nikkos.

-Toxic
------------------------------
Example of his work:
------------------------------
---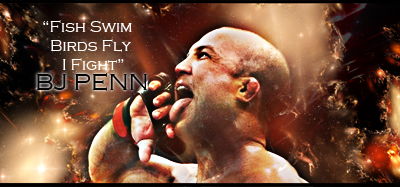 "If you get hit and it hurts hit him back you not knocked out yet."-Joe Doerksen
The Toxic Terrors (FFL)
Demetrious Johnson*Eduardo Dantas*Emanuel Newton*Will Brooks*Michael Page
Very well put.

Nikos is the man, congratulations, is well deserved.
WOW Toxic I don't even know what to say man I'm speechless. I really appreciate this man soo much, and I want to thank you and M.C. for everything.. This is amazing now I can be apart of History on this site forever.
---
.:H.O.F. Inductee:.
.:GFX-H.O.F. Inductee:.
Damn straight!! You deserve this man, was only a matter of time in my eyes.
Huge congrats dude. Also, do I neg or plus you? I never have a clue
---

"There are three things all wise men fear: the sea in storm, a night with no moon, and the anger of a gentle man."
This is how Legends are born!
---
.
BELIEVE!
Thanx everyone much appreciated
---
.:H.O.F. Inductee:.
.:GFX-H.O.F. Inductee:.
Join Date: Jun 2009
Posts: 20,897
Huge congrats man! I have always enjoyed your work!!!
Extremely well deserved. Congratz.
---
Gotta love Nikos!
---
Quote:
Composure, your one of my fav posters here so I mean this in a sincere way, please keep your hair as far away from long ever again! Lol
Currently Active Users Viewing This Thread: 1

(0 members and 1 guests)
Posting Rules

You may post new threads

You may post replies

You may not post attachments

You may not edit your posts

---

HTML code is Off

---