Join Date: Oct 2009
Location: UK... Where the sun never shines.
Posts: 11,557
MMA Forum GP - Season 7
---
Season 7
------------------------------------------------------------------------------
The last GP came and went a lot quicker than I'd hoped, with eventual Winner (after only 2 events, our man, and reigning Champ:
Guy Incognito
The Mad Titan
I thought I'd fire up the next Season of the Forum GP in time for UFC 156.
The winner will receive 1 million credits or a Lifetime Membership (if you're non paid) and the GP champion banner...
For an added bonus, anyone who lasts longer than me in the GP will get an additional 10,000 credits.
Oh, and If you are non paid you can choose a piad membership instead of the creds
Here are the rules:
Quote:
This is relatively simple to sign up for just make your pick on the main event winner. (NO EDITING Unless the fighters in the main even change) Those who get it right move on those who get it wrong are out.

It continues for each UFC event with the number of fights per card to pick periodically increasing. If you fail to make a pick you're out.

If nobody gets it right then everyone moves on. If multiple fights are called all have to be right to advance.

Last chance for entry is when the first fight of the main card begins.

Event 1: UFC 156 - Aldo vs Edgar
Pick the main event winner!
Entries
Killz
- Edgar
John8204
- Edgar
K R Y
- Edgar
UFC OWNS
- Edgar
El Bresko
- Aldo
Toxic
- Edgar
TheLyotoLegion
- Edgar
HitOrGetHit
- Edgar
tommydaone
- Edgar
OUSOONERSOU
- Aldo
Hammerlock2.0
- Aldo
Tyson Fury
- Aldo
Life B Ez
- Edgar
Icemancometh
- Aldo
Cowgirl
- Aldo
OHKO
- Edgar
AlphaDawg
- Edgar
Stun Gun
- Edgar
ClydeBankBlitz
- Aldo
GrappleRetarded
- Aldo
Luckbox
- Aldo
St. Paul Guy
- Aldo
Edgar
---

"There are three things all wise men fear: the sea in storm, a night with no moon, and the anger of a gentle man."
You're not terribly important to me

Join Date: Jul 2010
Location: Sell me this pen
Posts: 15,507
may as well be popular as well and pick edgar, worried adelaid byrd is gonna screw the scores cards for someone though
---
Jim Norton
Nick Dipaolo
Dave Attell
Dave Chappelle
Bill Burr
Joey Diaz
Colin Quinn
Bob Kelly
Rich Vos
Patrice O'Neal
Louis CK
I'll be different and take Aldo.
---

Edgar
---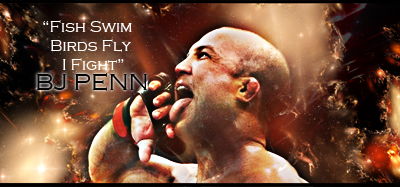 "If you get hit and it hurts hit him back you not knocked out yet."-Joe Doerksen
The Toxic Terrors (FFL)
Demetrious Johnson*Eduardo Dantas*Emanuel Newton*Will Brooks*Michael Page
Frankie Edgah.
---
2013 VIP FFL Champion
THE DRAGON RIDES AGAIN - 12/20/14
Machida - Alves - Cruz - JDS - Weidman - Condit - Pettis - Edgar - Cowboy - Dodson - Okami
Join Date: Jun 2009
Posts: 20,898
Frankie is taking that belt!
I'll go with Edgar as well, last time the majority picked the same person we all got screwed over so here goes again haha
Currently Active Users Viewing This Thread: 1

(0 members and 1 guests)
Posting Rules

You may post new threads

You may post replies

You may not post attachments

You may not edit your posts

---

HTML code is Off

---