BAMMA 12: Wallhead vs. Veach
---
Promotiom: British Association of Mixed Martial Arts
Date: March 9, 2013
Venue: Metro Radio Arena
Location: Newcastle upon Tyne, Great Britain
Fight Card
Light Heavyweight: Richie Knox vs. Tom Denham
Middleweight: Paul McBride vs. Darren Wardle
Bantamweight: James MacAllister vs. Dawid Farycki
Middleweight: Luke Harriman vs. Craig Robertson
Lightweight: Jefferson George vs. Stephen Martin
Middleweight: Leeroy Barnes vs. Steve Watson
Middleweight: Kevin Thompson vs. Scott Askham
Heavyweight: Darren Towler vs. Callum Cook
Lightweight: Luke Newman vs. Ryan Scope
Welterweight: Bola Omoyele vs. Wayne Murrie
BAMMA Lightweight title: Stevie Ray(c) vs. Curt Warburton
Light Heavyweight: Max Nunes vs. Marcin Lazarz
Welterweight: Jim Wallhead vs. Matt Veach
---
The Emoticon Guy
---
Last edited by Killz; 03-09-2013 at

05:32 AM

. Reason: tarted it up
Can't wait for this tomorrow, the 4 hour bus ride will be worth it to see my friend James and best friend Craig! So nervous for him, I don't think I'd be this bad if I was fighting! :O
---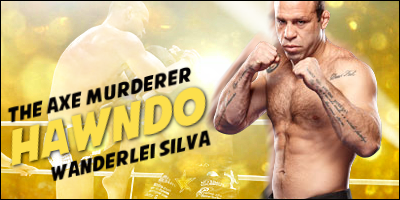 Thanks to Leakler for the sig
It's on over here at 1pm on AXS TV. I didn't know that they had a deal with AXS. Either way I'm glad they do so that they can get some stateside exposure.
---
The Emoticon Guy
Yeah you get some really good fights on it, it's a great promotion so would be good to get the exposure! It's on 5* over here, not sure about the states but I hear it has a live stream?

Also Luke Harriman refused to make weight, dick.
---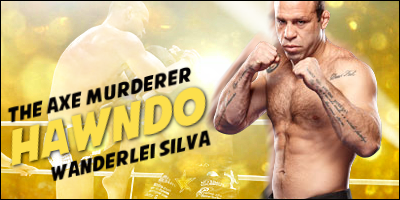 Thanks to Leakler for the sig
Join Date: Oct 2009
Location: UK... Where the sun never shines.
Posts: 11,557
Join Date: Oct 2009
Location: UK... Where the sun never shines.
Posts: 11,557
Bumped this to the cover page for the day.

Also, Follow MMAForumDotCom on twitter as we will be live tweeting the event!
This whole show has a North-East flavour too it with 10 of the fighters fighting out of North-East gyms, this is a great showcase for UKMMA as well as North-East MMA, big up to Dave Percival from M4TC as he has done an awful lot of leg work in helping to get these lads on the big stage.
My mate is also working as back-up MC and may be doing some of the pre-lim fights, fingers crossed he gets on Channel 5!
Some very good regional level fights here aswell, very interested in;
Ryan Scope vs. Luke Newman
Ryan Scope was competing with blokes as a 16 year old, extremely talented ground and pound artist who has been over to the US to train with Ross Pearson and the Alliance Team, Luke Newman you may remember from TUF Smashes.
Steven Ray vs. Curt Warburton
Warburtons well known but Steven Ray will go into the fight as the favourite, this fight is as good as anything you'll see in UK MMA between two domestic guys.
Kevin Thompson vs. Kevin Askham
Another two very talented UK fighters, as above as good as you'll find regionally.
Anas Siraj Mounir vs. John Jackson
Anas is an 8-0 amateur and is very very well known locally in the North-East; expecting big things from Mounir.
Unsure, not really seen too much of him to be honest
Thought he was done for at the end though.
Hoping for a Warburton win here to set up Warburton vs Sincair.
Currently Active Users Viewing This Thread: 1

(0 members and 1 guests)
Posting Rules

You may post new threads

You may post replies

You may not post attachments

You may not edit your posts

---

HTML code is Off

---